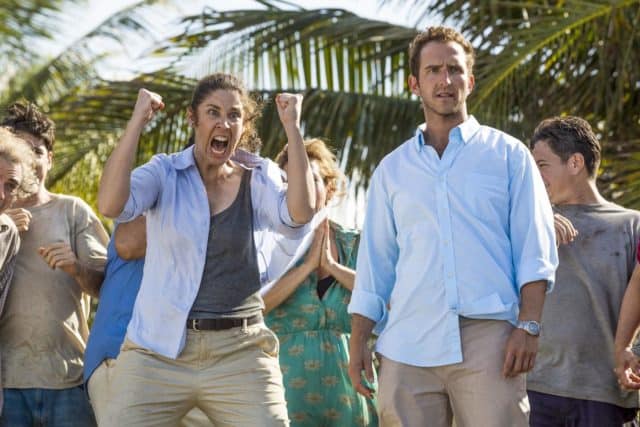 There are a lot of new television series that have emerged over the last couple of seasons. Whether you are a person who is more into television drama, or more consumed with comedy, there are plenty of shows currently out there that have the capacity to satiate your thirst for either. One comedy show that is really building momentum as far as popularity is concerned is Wrecked. While the show is comedy-based, the nature of the plot is sort of dark. Basically, a plane crashes on a deserted island while in route to Thailand. The survivors of the crash struggle to make it through the ordeal as they clash with one another while they fight to survive.
One of the actors in the show is Will Greenberg, and he literally brings life to the show. In the entertainment world, having the ability to make people laugh is a lasting formula for success, and Will definitely has the formula. To help you get to know a little bit more about Will, here are five things you probably didn't know about the actor.
1. He Is Literally a Workaholic
Okay, there is a little play on words here in order to get this point across. While fulfilling his role on the cast of Wrecked, Will stays business with other projects, making him a Workaholic. This is humorous because one show that he has actually gained a great deal of popularity from is a show entitled Workaholics. Will plays the role of "Brociopath," Stan Halen, a character that keeps the show light and comedic.
2. He is an Extraordinary Impressionist
One thing that will ensure longevity in Hollywood is diversity in talent, accompanied by range, and Will is definitely not short on talent. Not only does he have the ability to create comedic moments through direct engagement, but he is an excellent impressionist who has the capacity to sell and promote Subway sandwiches as Denzel Washington, and he can recite Shakespearian pieces as Matthew McConaughey.
3. He is a Doolittle Award Winner
When most people think of comedians, they don't generally associate them with having stellar acting skills. The common belief is that most comedians simply get by with their ability to make people laugh; however, while attending and graduating from the University of Southern California, Will won the Doolittle Award for Outstanding Achievement in Acting. Again, this illuminates the range and diversity that Will possesses.
4. He is a Scene Stealer
There are some actors and actresses who have the ability to take a little and make it into a lot, and Will is one of those people. Some people have that uncanny capacity to steal a scene, whether it is on television or in a movie. Will has become so good at stealing moments that he has earned the nickname, "Will the Thrill" from his colleagues, which is a testament to his ability to capitalize on every opportunity.
5. Will Plays the Harmonica
While playing the harmonica may not come across as being something extraordinary, it is more significant than one might imagine. Generally speaking, the harmonica is a secondary musical vise, meaning that it is something that a musician will take up in addition to playing another instrument. Plus, play the harmonica still requires skill, harmony and rhythm.