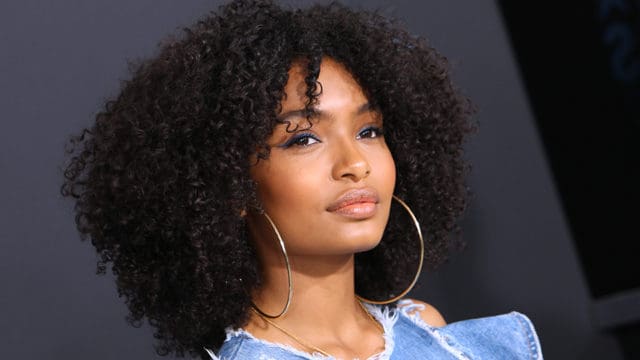 If you've seen ABC's hit comedy Black-ish, you've already experienced the solid acting skills of Yara Shahidi. She plays the role of 14-year-old Zoey Johnson – and even won an NAACP Image Award for doing so. Yara Shahidi has come a long way from her roots. The first jobs she took as an actress and model were television and print advertisements for a variety of companies. She eventually made her cinematic debut, starring alongside Eddie Murphy in Imagine That.
Now, the actress is pretty well known (especially after her long stretch on Black-ish). She intends to return for the follow up to Black-ish, a show called Grown-ish that will premiere in early 2018. Though she has a talent for stealing the screen when she acts, this young woman has more to her than meets the eye. In this article, you will learn about Five Things You Didn't Know about Yara Shahidi.
Nas is Her Cousin
That's right, hip-hop superstar Nasir Bin Olu Dara Jones, more commonly known as Nas, is Yara Shahidi's cousin. He is commonly known as one of the greatest superstars in the rap game, and has always been given top ratings on the songs he has released. Funnily enough, when Yara was younger she never knew that Nas was famous. She just thought that he knew a lot of people. Either way, greatness is apparently genetic in Yara Shahidi's family.
She Started Working at Six Weeks Old
When Yara Shahidi was just over a month old, her mother (a commercial actress) sent a polaroid she had taken of Yara to her own agent. Shortly thereafter, Yara was placed in a print ad, marking the start of her modeling career. She certainly started young, and even shot her first commercial at the age of six. Perhaps this early foray into the show business world helped her to become the young woman she is today.
Michelle Obama Got Her Into Harvard
Yara Shahidi recently announced that she has decided to attend Harvard. With a goal of double-majoring in African-American studies and sociology, she will go to school alongside Malia Obama. And it's all thanks to Malia's mother. Michelle Obama wrote Yara Shahidi her letter of recommendation because they had worked on some projects together, such as Glamour magazine's 2016 International Day of the Girl. Obviously, the Obama name has some serious clout. But Yara Shahidi has worked incredibly hard in school to be offered the opportunity as well.
She's a Timepiece Enthusiast
Ever since her grandfather gifted her a nice pocket watch, Yara Shahidi has been interested in timepieces of all shapes and sizes. She particularly likes her Fossil smart watches, especially due to their inherent customizability and versatile design. This is an interesting hobby for a woman her age, but she has broken so many norms regarding age that it is hardly a surprise.
She's an Advocate for Women and People of Color
When Yara Shahidi reentered the modeling world, she sought out jobs that would allow her to make her own statements. She is in a position to change the world, and she recognizes that. Thus, she wants to show that not all black people are criminals, or impoverished. She also desires to help increase the number of young girls who decide to enter STEM fields. Yara Shahidi recognizes that the Internet is an incredibly powerful tool, and one that negates the excuse of ignorance in a 21st-century world. She thinks deeper than other girls her age – which will bring her great success in whatever endeavors she aspires to in the future.
Well, hopefully you learned a little something about this up-and-coming actress. If you know anything about Yara that we may have missed, don't hesitate to leave a comment below.