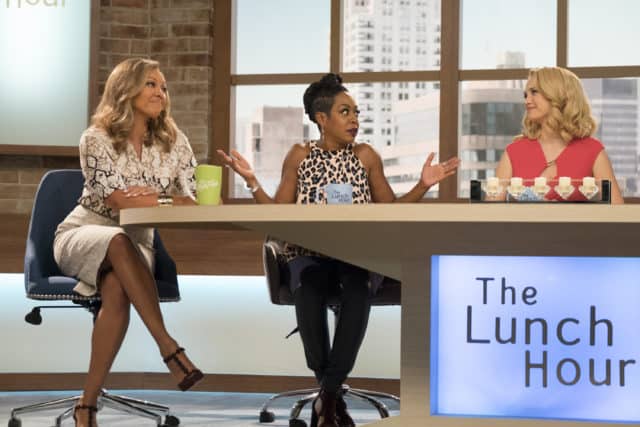 Are you searching for the best satirical drama to enjoy watching this June? Daytime Divas is a new pilot on VH1 that's part loving and part spoof depiction of the show's characters. Its main inspiration comes from the fiction novel work of Star Jones, who has written the book Satanic Sisters. She's a lawyer, TV personality and journalist who has also spent time on The View. This article looks at five things you need to know about the show Daytime Divas.
1. Production
Daytime Divas revolves around five ladies who co-host a fictional show that's called the Lunch Hour. The show airs on Network TV every weekday around noon. They have tumultuous personal lives and while they are not on-set discussing and chatting about issues such as their lives, fashion, celebrity gossip, love and politics, they will be self-destructing or complaining about their roles on the show.
2. The Cast
The show has experienced actresses who co-host the fiction show The Lunch Hour. Tichina Arnold plays Mo, Vanessa Williams acts as Maxine, Chloe Bridges as Kibby, and Camille Guaty as Nina. Fiona Gubelmann plays Heather.
3. Plot
These five actresses ensure that you enjoy every bit of this show. For instance, you will love Williams as Maxine. Since the show is produced by her son, her diva behaviors are driven by the allure of plastic surgery and making her chat show the subject of gossip. For instance, during a routine hospital procedure, she goes into a coma, which makes colleagues bicker and fight about their roles in a Maxine-less future.
When she comes out of her coma and realizes that the show is proceeding without her, she drawls that the other ungrateful co-hosts are getting the flavor of the issue. Mo comes across as the loudest and strongest co-host, a comedian with a highly vicious tongue. She's having an affair with a young PA on the show that mostly involves them having steamy sessions in her car. It turns out that the PA is actually in love with her.
Kibby describes herself as sexually fluid, is supposed to be drug-free and sober after some recent bizarre behavior, but threatened with blackmail from a female lover, she backslides. Heather, a conservative Christian seems to be having issues with her abusive husband.
4. The Premiere
Daytime Divas, an exciting and satirical drama, premiered on Monday, June 5 at 10 p.m. It's one show that leaves you asking for more. Bear in mind that the show's characters seem to be living double lives, which means you are assured of exciting drama.
5. The Crew, Twists and Turns
This New pilot on VH1 features more than one blackmail incidents. It's directed by J. Miller Tobin and developed by Amy and Wendy Engelberg. The show gives you a real connection on what happens on daytime shows combined with the backroom fighting. We know a lot of things and intrigues happen backstage, which means that Daytime Divas is a must watch for you.
Summary
VHI gives you another master class in Daytime Divas. The five actresses will ensure that you enjoy sitting back and watching the many intrigues and backstabbing between them.