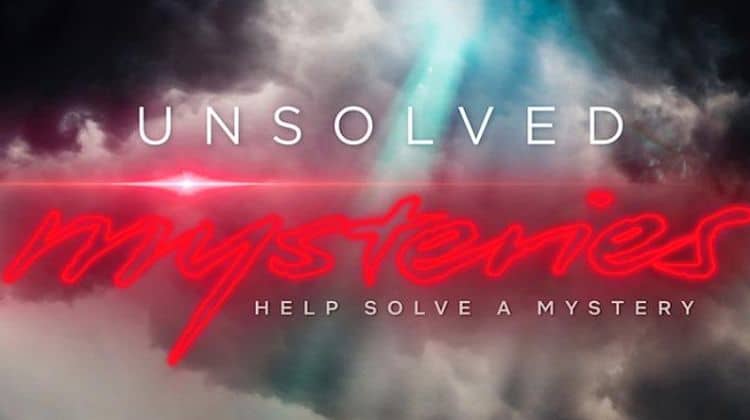 This is another one of those shows that a good number of people might have to try to remember but some of us might be able to pull from memory since we spent a good deal of time watching Robert Stack dig up one story after another to deliver in his customary tone. This time around things are definitely going to be updated and the show already looks as though it's going to be focusing more on the actual stories and less on anything else as it tends too appear as though the in-depth explanation of what's going on and what is happening or has happened will be the main focus. It looks as though it will be episodic at this point as well, which isn't a bad thing but still feels as though it chips away at the reality of the show in a way. Apart from that however the reboot looks like it might be worth watching, at least long enough to see if it's going to follow true to the original or do something different and new. There are after all a few ways that this show could be changed up and still pack just as much of an impact, but given what's happened to so many reality shows throughout the years the obvious tactic is to go with what works and what people want to see, which usually ends up being the safe path.
Here are a few things we learned from the trailer.
5. It's going to be on Netflix, obviously.
Netflix has become the place for many promising movies and series to land in recent years and it continues to snap up and develop new projects in order to keep its numbers up and its subscribers happy. Given how much there is to watch on Netflix it's amazing that it doesn't have far more subscribers than it already does, but with the number of streaming networks out there it's too easy to guess why Netflix's dominance has begun to look a little uncertain at times. People will still continue to subscribe, but this show will likely prove to be one reason why people keep coming back, as it's already looking interesting.
4. There's a definite sinister feel to this one.
This unfortunately is where the blow to the show's integrity could come from since it's meant to be entertaining as well as informative but many people are willing to take what they see on TV as gospel and not question anything. Plus, producers and directors alike know how to use a musical score and certain subject matter to get people believing in what they're selling. There's no way to know until one does their research just how real some of the stories are, but at the very least it's wise to question at times since some of the stories are bound to sound a little out there and possibly too hard to swallow.
3. The show will be looking at tales from different parts of the world.
That definitely comes through in the trailer, though it should be expected really since widening the scope of the show would be beneficial considering that it could keep going for a while by encompassing more stories from different areas. Plus, almost every part of the world has their own distinct, interesting stories that may or may not be true, and even as morbid as it sounds this makes for good television. If nothing else it gives the viewers more stories to enjoy and more mysteries to try to unravel on their own.
2. It feels as though some of the stories will have happened some time ago.
One kind of has to think that some of the stories will stem from events that happened a good while ago and never saw closure since otherwise this would indicate that there are a great deal of stories to be solved at this point and time, which wouldn't be too hard to believe. But realistically most of the stories, if not all of them, should be detailing events that happened years back and were subsequently ignored or forgotten until now. Hopefully there are some mysteries that can be given some measure of closure. It'd be interesting to see if such a thing could happen during the course of the show.
1. There won't be a host this time.
Robert Stack obviously passed away some time ago, but he was a great host and he was able to get people excited about the show. This time around they're going sans host in favor of simply revealing the story it would appear. Without a host it might feel a little awkward at first, but it should be just fine since there will be plenty of people talking about the stories.
July 1st is just around the corner, hope folks are ready.