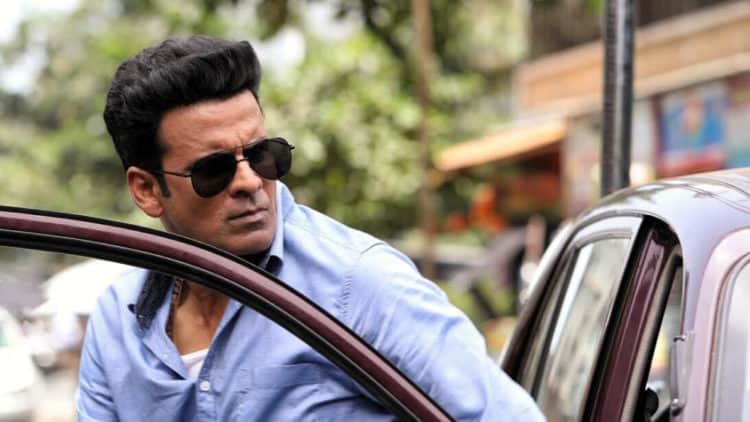 Amazon has its hands in everything these days, and that includes streaming services as well. Amazon Prime rivals some of the best in the industry, including Netflix and Hulu. Amazon does an excellent job in rotating their movie and show selections as well, even though they probably don't even need to. We're going to see a lot of shows leave by the end of this month, but there are a few shows we're excited to see once September 2019 hits. By the end of the month, there's going to be a whole list of movies that will be available to Prime members, but Amazon will also release movies throughout the month for purchase or for rent. Either way, here's a list of shows we're looking forward to on Amazon this coming month.
1. The Family Man
We're excited about this show for many reasons. Other than the fact that it's an Amazon Original series, The Family Man was also the first-ever Indian Amazon Original Series ever featured on the Television Critics Association.The Family Man is an action-drama series about an average man working for the National Investigation Agency. The show is the stage for the main character's life between his family life and his dangerous career. The Family Man is produced and directed by some of India's best, Krishna D.K. and Raj Nidimoru, who are known for their intelligent presentation and quirky humor. The show will be the digital debut of National Film Award-winning actor Manoj Bajpayee, whose latest films include Sonchiriya (2019), Missing (2018), and Satyameva Jayate (2018).
2. Victoria, Season 3
When Victoria first came out in 2016, it became an instant classic. When it came out, it was up against other big hitters in period pieces including The Crown. However, there's something about Jenna Coleman's portrayal of Victoria that's as innocent as her character. The story of Queen Victoria itself is a story worth retelling, and details of her life as queen, wife, and mother is something that most of us could only imagine. We've seen the story develop over the last couple of seasons, and we're looking forward to seeing how the story moves forward from the season 2 Christmas finale. Of course, if you were a big fan you might've seen the last season release as part of PBS Masterpiece at the beginning of the year. Either way, it will be a good thing to binge on. In season 3 of Victoria, we see the Queen enter into a new season of her life. She had two more children and was also pregnant with her 6th child during the season premiere. We see her nation as it tries to survive during the revolutions of 1848. We also see Victoria survive another assassination attempt, but we're not entirely sure what Albert's fate looks like in the future considering how the finale of the season ended. If you haven't seen it, September will be a good time to do so.
3. Undone
It might be difficult for some adults to admit they're looking forward to watching an animated series, but times have definitely changed. With mind-bending animations and realistic graphics available, there are no limits to animated features these days. This is why we're looking forward to watching Undone this coming September. Undone will feature Rosa Salazar, who's just coming off of the success of her recent animated movie Alita: Battle Angel. In the Amazon Original Series, Salazar plays the main role of Alma, who's dealing with the sudden reappearance of her deceased father. She experiences a near-death accident that changes her relationship with time and reality. The animated series is set to be about half an hour long per episode, and it'll feature other popular names such as Bob Odenkirk, Angelique Cabral, and Constance Marie. While there's not a lot else known about the characters and the premise, we know that it'll be a good show from just the teaser trailer alone.
4. American Horror Story: Apocalypse
It's safe to say that the AHS series is probably one of the best anthology thrillers of all time. Even after so many years, we're still excited about the prospect of watching American Horror Story, and the idea of it still scares us. Apocalypse is the 8th season of the show, and it has some of our favorite AHS actors including Sarah Paulson, Kathy Bates, Jessica Lange, and Emma Roberts. This season was the crossover of Murder House and Coven, and the story is based on the aftermaths of a nuclear apocalypse. As true fans of the AHS series, we believe that Apocalypse has been a much-needed shake up for the series that seemed to have been just getting by. Michael Langdon's Antichrist character played by Cody Fern is no joke, and he'll scare us again once we start re-watching the season on Amazon.
5. You've Got Mail
Out of all the films coming out on Amazon by the end of September, we'd have to say that we're definitely looking forward to watch You've Got Mail again. First off, we're just big fans of Tom Hanks. Hanks can just do no wrong in our eyes. Second, we miss the days when Meg Ryan was America's sweetheart. Times have definitely changed since then. Lastly, we just love any Hanks-Ryan collaboration. It wasn't Sleepless in Seattle, but it's definitely a classic 90s romantic comedy. You've Got Mail was one movie that portrayed so many of the unique things of that time. There's AOL and the nuances of instant messenger. There's the hallmark of the department store-style bookstores and the death of the corner bookshop. There's so much about You've Got Mail that's just so sweet and innocent; it's definitely worth a September night on the couch–or maybe even two nights. You've Got Mail was probably Meg Ryan's last best film, and there's surely nothing wrong with just reminiscing.