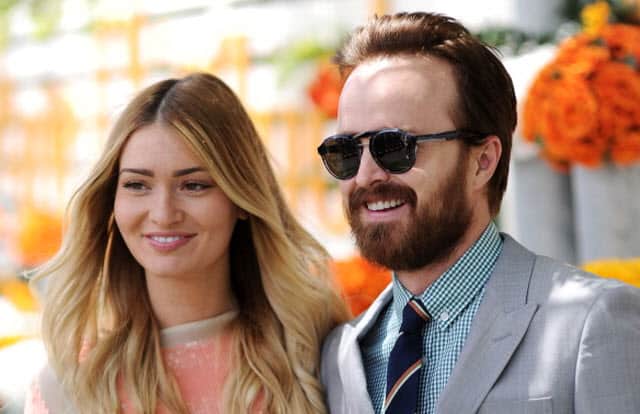 Aaron Paul is one of the most beloved actors in Hollywood and an all-around great guy to boot. Turns out he also has a great girl at his side, his wife Lauren Parsekian. The beautiful blonde has accompanied him to his myriad of award shows and popped up in many of his acceptance speeches as an inspiration for him. His social media is full of love for her, and it's led many to want to know more and more about her.
Though she looks the part, Parsekian is not intimately involved in Hollywood the way Paul is. She is a documentary filmmaker however, with a special place in her heart for fighting against bullying around the world. She's made it her life mission, in fact.
We spent some time trying to find out a little more about Parskeian, and her and Paul's relationship. Here's what we found.
She Met Aaron Paul at Coachella
Aaron Paul and Parsekian met at Coachella, and bonded over a shared love of music. "And then a year later, we fell in love at Coachella. We ran off together at Coachella. You know, first kiss on the Ferris wheel sort of thing."
Paul and Parsekian are internet-famous for having a kind of storybook Hollywood romance that isn't normally seen.
She Never Fights With Aaron Paul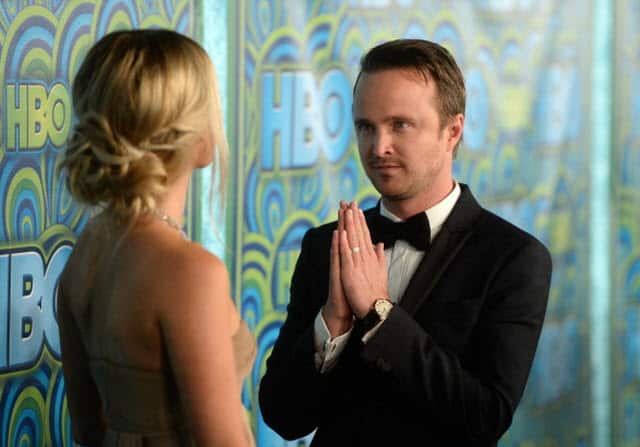 "My wife and I do not argue," Paul said. "We communicate. We talk. But we've never fought in our entire relationship." "He knows I'm a hopeless romantic," Paul said. He also said Bryan Cranston gave him relationship advice during Breaking Bad. "He always said, 'Do not settle.'"
Judging by Parsekian, it's clear he listened to his mentor's advice. The pair have taken social media by storm, and are full of nothing but gushing praise for one another.
"She's the greatest woman that has ever existed. No offense to other women on this planet, but she is hands down the best," Paul has said. Most recently, he thanked Parsekian in his speech when he won an Emmy for Breaking Bad, and when the camera cut to her, that set off a worldwide search storm to find out more about her.
She's a Champion Against Bullying with the KIND Campaign
Far and away the most newsworthy item about Pasekian is her work with the KIND Campaign, and organization which aims to end female on female "crime," focusing on the how young girls bully each other immensely.  Pasekian has dealt with bullying growing up herself, and has now dedicated her life to ending bullying among young girls.
"I can still vividly recall every torturous experience they put me through throughout 7th and 8th grade. I think the most important part of my story is how those experiences affected me as a young girl," she says  on the campaign's website. "I became scared to go to school, my grades started to drop, I was scared to answer the phone, and finding places to hide on campus became a daily routine. I know first hand how much it hurts to be called names, to be threatened and to feel like you are all alone."
In 2011 she released "Finding Kind" a documentary where she traveled around the country talking to girls about bullying and explaining the problems associated with it. She directed and starred in the production.
She Studied Film at Pepperdine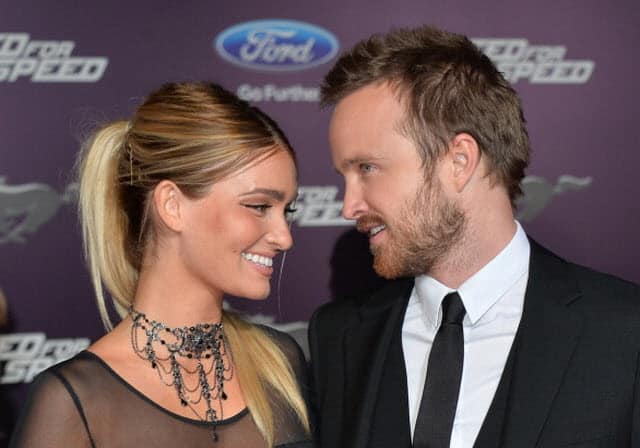 The genesis for the KIND campaign began at school in Pepperdine where she studied film alongside her eventual business partner, Molly Stroud. It's what led to her eventual production of the documentary based on the past bullying in her own life.
She Isn't an Actress or a Model
This may sound weird to say, but given how gorgeous Lauren Parsekian is, many assume that she's an actress or model but that isn't the case. Her career began in filmmaking, and remains there. Though she did appear on camera during her documentary, she has no film or TV credits to her name, other than appearing on various red carpet award shows alongside Paul.
[Photos via Getty Images]