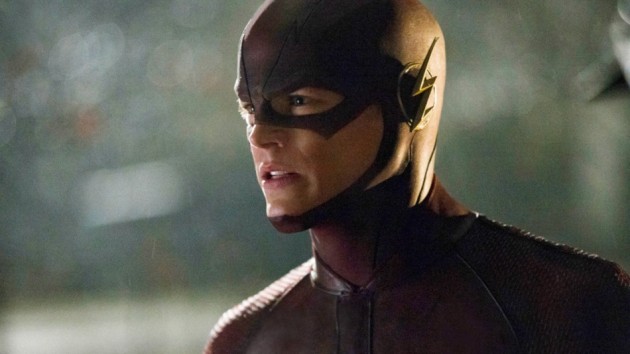 The Flash will be speeding its way onto The CW in a little more than a week, but when the series arrives, it won't be quick to leave. In fact, The Flash is getting some overtime on the network during its series premiere.
The CW just announced today that the series premiere of The Flash, which is set to air on Tuesday, Oct. 7, at 8 p.m. will be a slightly extended episode, running past its typical 9 p.m. end time and going to 9:02 p.m. The network wants fans to be aware to set their DVRs appropriately.
Additionally, because of the extended series premiere of The Flash, the show that follows it, Supernatural, has also been affected. Supernatural's season ten premiere will now start at 9:02 p.m. and run until 10:02 p.m. on Oct. 7, so if you're a fan of the long-running series, make sure to extend your regular recording of it so that you don't miss the end.
There's been no other word on any of The CW's other new shows, such as Jane the Virgin, or popular returning series like Arrow getting the extended season premiere treatment, but that's not surprising. The Flash is The CW's crown jewel of this fall TV season, and the network is placing a lot of hope that not only fans of Arrow will tune in but that new viewers who enjoy a little more humor and lightness in their superhero series (a more Smallville-esque style) than what Arrow provides will also check it out. As someone who's seen the pilot and absolutely loved it, I'm predicting that The Flash, extended premiere or not, will be a huge success for The CW and one of, if not the best, new series of this year.
Photo via The CW