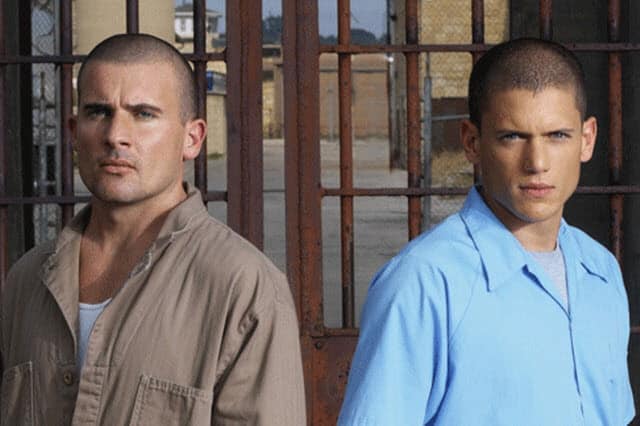 Big news out of The CW today as the network will be staging a reunion for two of FOX's most acclaimed brothers. That would be Lincoln and Michael Scofield of Prison break fame, aka Dominic Purcell and Wentworth Miller, who have both boarded The Flash for the tenth episode in the season.
According to THR, the fictional brothers will be a pair of villains who will team up to give Barry Allen a headache:
"Purcell will play Mick Rory, a pyromaniac who finds an outlet for his obsession with fire when he teams up with Leonard Snart/Captain Cold (Miller) and becomes the villain known as Heatwave. "
These two aren't the only Prison Break alumni in the CW's DC universe. T-Bag (Robert Knepper) played the Clock King last season on Arrow and John Abruzzi (Peter Stormare) will be Count Vertigo this upcoming season. In the case of the Scofields however, it was likely no accident that the two were written in an episode where they get to team up,and it will be a fun little easter egg for fans everywhere.
The Flash is currently building quite a roster, which also includes Robbie Amell (Stephen Amell's brother) as Firestorm, and Clancy Brown as General Wade Eiling. It will also see some love from Arrow cast member Emily Bett Rickards during episode four, but no word on when Oliver Queen himself will show up.
CW has a lot riding on the Flash, but they seem to be doing everything in their power to make it a hit.
[Photo via FOX]