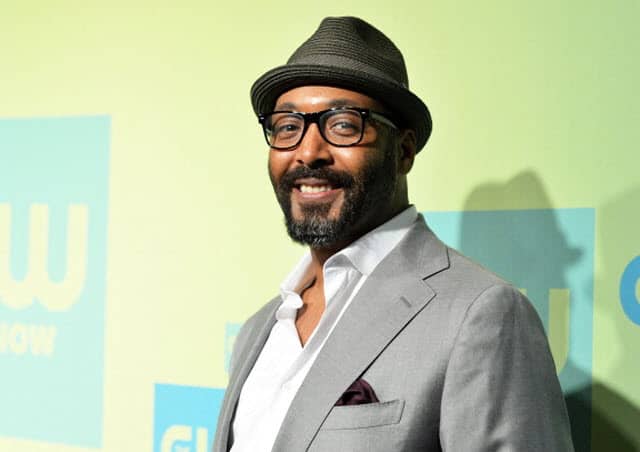 If you know that little show, Law & Order, then you definitely don't need any introduction to one of the star powers on The Flash, Jesse L. Martin who will be playing Detective Joe West, the father of Iris West (Candice Patton) and the surrogate father of Barry Allen (Grant Gustin) aka The Flash.
TVOvermind was able to participate in The Flash press junket at roundtables at San Diego Comic-Con where we got to ask Mr. Martin about entering the comic book genre and what the status is of Mrs. West on the show.
TVOvermind's Andy Behbakht: How does it feel to be part of this big comic book genre with a huge show like The Flash?
Jesse L. Martin: Well you know, you come to a place like this and you get all this love before anyone has even seen it on TV, it feels awesome! I couldn't imagine like more love, it's phenomenal. I mean obviously, I have gotten to play a detective before so that's nothing new to me. But what is new is that I get to shoot stuff! [laughs] Crazy stuff, you know?
TVO: And you get to interact with a superhero too!
Martin: Exactly, that's awesome dude! You know, I feel like a little kid sometimes, running around with this gun, getting to wear a badge, like holy s**t, excuse my language! [laughs] But yeah, it's awesome, absolutely awesome.
TVO: I don't know if this was in an earlier draft of the script or so, but what is the status of Mrs. West, your wife, Iris's mother?
Martin: That's a really good question! I don't know, they didn't tell me. I asked them a couple of times, I said "Is there a Mrs. West?" and they said yes. I say, "is she around?", they say no and I was like "should I know anything else?" and they said no. I will tell you something though, when I started the project, particularly when we were starting with the pilot, Andrew [Kreisberg], Geoff [Johns] and Greg [Berlanti] were sort of like telling me about the world of The Flash.
All the details, all the meta-humans, what is coming and you know, who this gorilla is, why that cage is there and I was like "Stop! Don't tell me anything else!". I didn't grow up in this [comic book] world, I don't know this world, and neither did Joe. So that's the way I want to play, like I don't need to know, yes I know that Wenthworth [Miller] is coming, I have no idea who he is playing, I don't know what he looks like and I want to keep it that way.
That's the only way I think to play Joe West to be just like the audience, he sees it like you guys see it. He is one of the only humans standing there, "normal" humans I mean, so that's the way I want to keep it, I don't want to know too much.
So I'm sure that I know what is up with my wife, maybe I don't, but I apparently told Iris that she is dead. So I don't know what else, I'm sure I will be just as surprised as you when she shows up or IF she shows up you know?
Stay tuned for interviews with the cast and crew of Arrow here on TVOvermind!
The Flash premieres on Tuesday, October 7, 8/7c on The CW. 
[Photo via Getty Images]