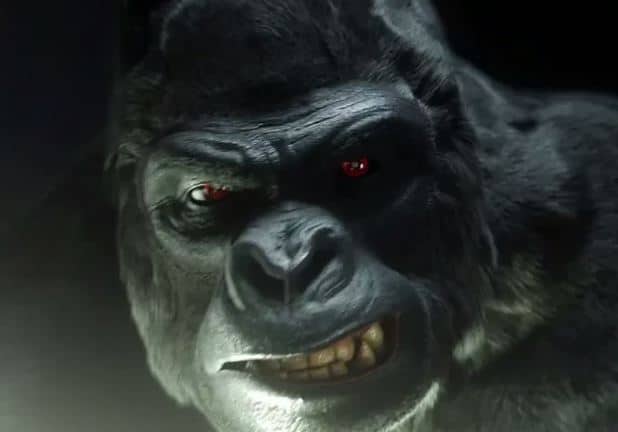 As if last night's stellar episode of The Flash wasn't good enough on its own, after the excellent hour ended, the series debuted a whole new, minute-long trailer for what's to come during the remainder of Season 1. And while this comment may sound a bit cheesy, it's certainly not undeserved: the rest of The Flash's first season looks super.
The video below not only focuses on the show's central conflict between Barry and Harrison Wells, who Barry now knows is the Reverse Flash, but it also gives us great peek at the cool and fun events that The Flash has lined up for its final six Season 1 episodes. Not only will we be seeing Ray and Felicity come over to visit Central City, but Laurel and her father also will also cross over later this season, leading Lance and Joe to teaming up together on a case (and from the looks of things, making a startling discovery).
Additionally, we'll also see the return of Grodd, who appears to be putting Joe in quite the dangerous situation, and Oliver will also make his way back to Central City one more time. However, what's most interesting about Oliver's return (aside from the fact that one of the shots in the trailer makes it appear that he's fighting alongside Firestorm, meaning that Stephen Amell and his cousin Robbie would finally get to share the screen together) is what he's wearing. Instead of his usual Arrow costume, it looks as if Oliver is dressed as a member of the League of Assassins. Could that mean that he is actually forced to accept Ra's al Ghul's offer? We'll have to wait and see.
Check out The Flash's new trailer for yourself below and be sure tune in to the show when it returns with all-new episodes on Tuesday, April 14, at 8 p.m. on The CW.
[Photo via YouTube]