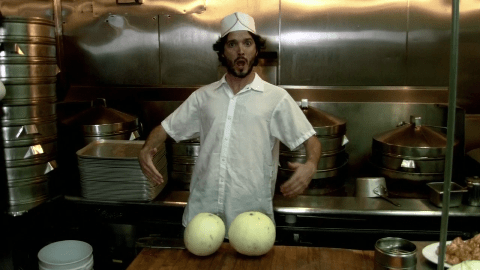 The sheep will never land.
The season two finale (now series finale) of Flight of the Conchords ended with character Jemaine Clemaine (Jemaine Clement) tossing a sheep into the air, then staring at the camera when the sheep failed to come back down. This strangely comedic ending for an equally strange show was very fitting. The final episode, "Evicted," saw Bret (Bret McKenzie) and Jemaine (along with their manager Murray Hewitt, played by Rhys Darby) deported back to New Zealand after two seasons' worth of adventuring in New York.
McKenzie and Clement, along with co-creator James Bobin, confirmed on Thursday that Conchords has officially landed, and that "Evicted" would be the last episode of the HBO series, which premiered back in 2007. "We've noticed the less we say about the future of the show, the more people want to talk about it, so in an effort to reverse this trend we are today announcing that we won't be returning for a 3rd season. We're very proud of the two seasons we made and we like the way the show ended. We'd like to thank everyone who helped make the show and also everyone who watched it," they issued in a statement.
The series has spawned two successful companion albums (the eponymous Flight of the Conchords and I Told You I Was Freaky), which served as soundtracks to the first and second seasons, respectively.
However, don't think you've seen the last of the Conchords. The real-life band, comprised of McKenzie and Clement, had a long and productive career before they ever appeared on television, with their song "Robots" becoming an Internet sensation long before the band was a household name.
"While the characters Bret and Jemaine will no longer be around, the real Bret and Jemaine will continue to exist," they confirmed in the aforementioned statement, implying that the Conchords are nowhere near done making the hilarious tunes that made them famous.
Here's a look back at our favorite moments from the series short but fruitful run.
NEXT: "Rambling Through the Avenues of Time"
"Rambling Through the Avenues of Time"
This song was never released as a single (that honor went to "I Told You I Was Freaky," which was featured in the same episode, but this song is some of the driest and funniest Conchords fare featured on the show. Featured in the episode "Wingmen," the song features Bret returning home from shopping only to tell Jemaine about his glorious day, which involved meeting a woman, who told him "her name was a secret…then she said her name was Cherie."
Bret's lovestruck fantasizing about this girl is accentuated by disinterested comments from Jemaine ("I'm trying to watch TV," he interjects at one point). But Bret won't be swayed. He begins describing the girl in similies and allusions, though Jemaine finds this equally uninteresting, though he at one point joins in on the bass.
"She was like a Parisian river," Bret hums.
"What, dirty?" Jemaine scoffs in return.
The song, a parody of Billy Joel's "Piano Man," and Peter Sarstedt's "Where Do You Go To (My Lovely)," is both melodic and humorous, and is one of the Conchords' best songs yet.
NEXT: "Hiphopopotamus Vs. Rhymenoscerous"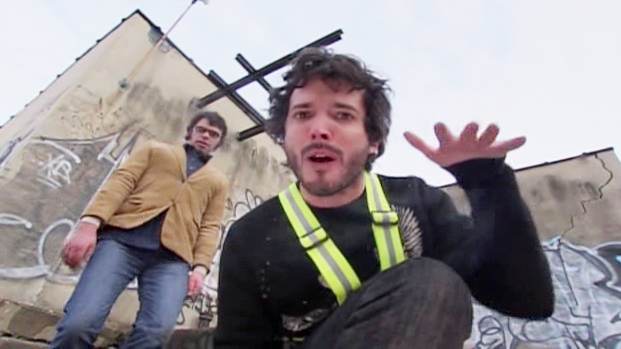 "Hiphopopotamus Vs. Rhymenoscerous"
This song was my first taste of the Conchords, and it had me hooked from that moment on. The song appears on the series during the third episode of the first season, "Mugged." During the titular mugging, Bret and Jemaine try to scare off their attackers by rapping, though their raps are not quite threatening, especially since both of their 'rap names' are large, fat mammals.
"They call me the Hiphopopatamus, my lyrics are bottomless," boasts Jemaine, though he can't seem to think of anything else to follow that up. Meanwhile, Bret, the 'Rhymenoscnerous', raps about having a tea party with his grandmother ("There ain't no party like my nanna's tea party!" he claims). The two dance awkwardly to illustrate their point, eventually leading to one of their muggers to ask if they were dancing a little bit. The Conchords deny this quickly.
NEXT: "Sugalumps"
"Sugalumps"
In one of the two sexually-charged songs that made this list, the Conchords stroke their own egos by bragging about their "sugalumps," which is a euphemism for — well, you know.
The two go quite overboard with this when deciding whether or not to become prostitutes to make ends meet, and they do so in a Chinese restaurant. Jemaine grinds down the buffet while Bret poses seductively on a spinning table, before invading the kitchen to use food-based metaphors.
They are then joined in the dining area by a slew of backup dancers to pay tribute to their "sugalumps."
"My sugalumps are two of a kind; sweet and white and highly refined. Honeys try all kinds of tomfoolery to steal a feel of my family jewelery," Bret says, before including a throwback to his alterego from the season one song "Prince of Parties."
NEXT: "Pencils in the Wind"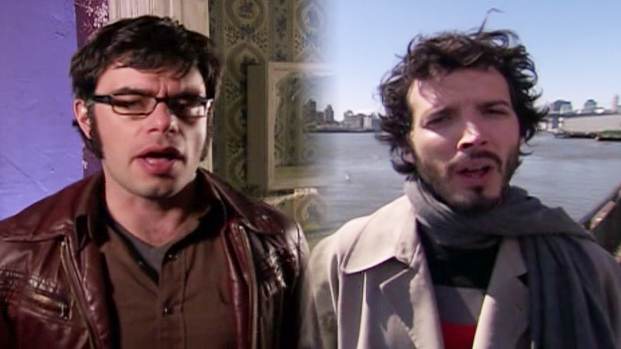 "Pencils in the Wind"
This song was not officially released until earlier this year as a bonus track on the iTunes version of I Told You I Was Freaky, but it first made its appearance back in season one in the episode "Yoko," when, after an attempt to convince Bret to split from his girlfriend, Jemaine finally ended up singing a song about how love was the 'tape' that binded humanity together, though they're both not sure how to end the metaphor.
"Another way that love is similar to tape that I've noticed," croons Bret, "is sometimes it's hard to see the end. You search round the roll, search round the roll with your finger nail, again and again and again and again."
The number end with a chorus of Broadway-like proportions, in which Bret and Jemaine urge the audience to stick everyone together with the tape of love ("the sticky stuff").
NEXT: "Too Many Dicks (On the Dancefloor)"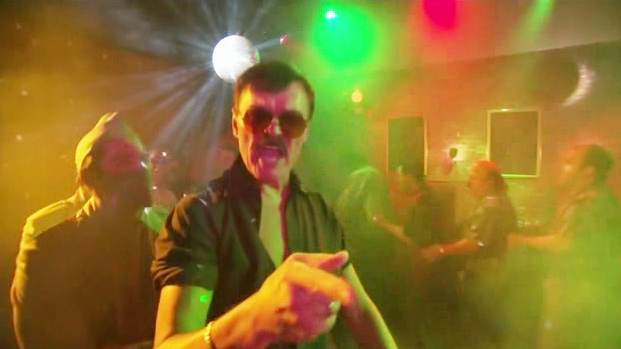 "Too Many Dicks (On the Dancefloor)"
The second sexually-charged song on this list is from the season two episode "Unnatural Love," in which Bret and Jemaine go to a nightclub to try and find dates. They soon discover that the dancefloor is covered with men, with very little women anywhere around.
"There are too many dicks on the dancefloor," their friend Dave (Arj Barker) tells them, spawning a Bret and Jemaine-led song about their troubles. The music video is very funny, especially when Randy Jones (the cowboy from the Village People) leads the conga line, dressed as the club bouncer.
NEXT: "Carol Brown"
"Carol Brown"
The final song on this list is also from "Unnatural Love," though its lyrics are much tamer. In this, Jemaine sings of his lost loves, naming each of them off with the reasons why they left him (i.e. Paul Simon's "50 Ways to Leave Your Lover"). The reasons become progressively humorous ("Flo had to go, I couldn't go with the Flo").
The music video is accentuated with Bret and Jemaine playing in front of a blank wall decorated projections of the aforementioned girlfriends, while Bret and Jemaine play video editing consoles attached to guitar necks (Bret occasionally alters Jemaine's size, direction, and color with his console).
The song is one of the best-written songs musically as well as comedically. The song was nominated for an Emmy, and it's no wonder — it's pure television gold.