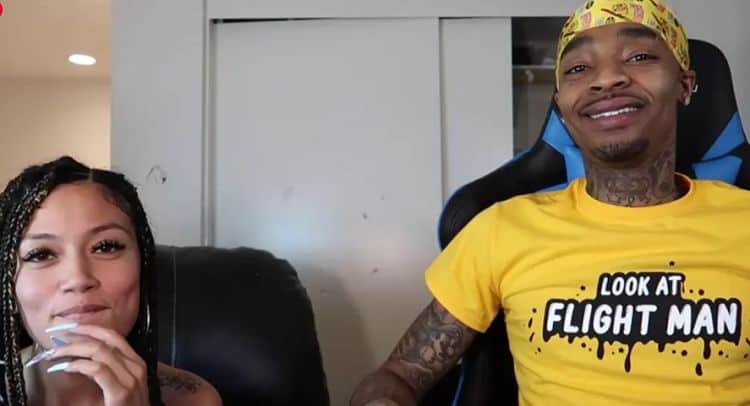 If you're sitting here wondering what a FlightReacts is, you're not alone. It might sound like a website or a review page online, but this is actually a person. This is a person who goes by the stage name FlightReacts, and he is quite famous on the social media platforms that are all over the internet right now. Don't feel bad if you're not someone who doesn't spend much time following YouTube stars and TikTok stars and other online famous people. Many don't, and that's all right. There's still time, however, to get to know him a bit more.
1. He's Got a Real Name
We know this must be shocking to hear, right? He's not really called FlightReacts, and his parents did not call him this when he was born. His name is actually Kimani White, and he goes by FlightReacts, or sometimes just Flight, online.
2. He is Famous for Reacting
It might explain his name a bit, too. He became famous for watching videos online and then showing his own reactions to them. It's a whole thing, and while we might not know it too well ourselves, we know that there are some people who can make anything entertaining. He is clearly one of those people.
3. He's a Rapper
One of his other jobs is rapping. He's a rapper who has released a few tracks via his own social media channels. We don't know if his music has gone to the radio yet, but we can say that he is working hard to try and create his dreams and turn them from visions to reality, which is always admirable.
4. He Has a Huge Social Following
He is famous for his YouTube channel, which has millions of subscribers. However, he's even got more followers on Instagram than many of the models and the influencers who make their living on this platform. He has more than 2.1 million people following his Instagram account, which is amazing.
5. He's A Fan of Sweat Suits
If you take a look at his Instagram page, he is the king of laidback casual. He has a matching set in every color, team, designer, you name it, he has it. It's a total nod to how much we all want to be comfortable in life, and he is just living that comfortable but stylish life.
6. He's Got Some Inspirational Things to Say
He is not a big fan of long, rambling captions on his photos online, but he does sometimes come out with some inspirational words to share with his followers. We've seen him talk about a lot of things that are important to those who follow him, and he's very casual about it. We like it.
7. He's Going to Be A Dad
He announced in 2020 tha the is going to become a father, but he didn't share anything about the woman with whom he is expecting. He called her his crush, and that's about it. He is going to be a father, and that is some seriously exciting news for him in this time in his life.
8. He's Very Private
He lives his life online, but he doesn't share much of his personal life online. He made the decision sometime in 2019 to keep his life as private as possible, and he's done a wonderful job of it. He's kept his personal details to himself, and we didn't even know he was dating anyone when he announced in September 2020 that he is having a baby with someone.
9. He's Got a Paternity Test
Well, we don't know how we feel about this one, but whatever makes him feel good and confident in his own life. It seems a little sad to us that you are so into someone and have been privately working on a relationship with them since last year and feel compelled to get a paternity test to make sure that her baby is also your baby, but we don't live in his shoes or his life, so we don't know what made him want to do this. It's his choice, and he's going to be a father, and that's all that matters.
10. His Baby's Mother Introduced Herself
She goes by the name Janet, but we know very little about her. She did introduce herself and speak a little about her impending motherhood in his announcement video, but we still don't know much about her. She's excited and scared, and she is just hoping for a healthy baby who has a good and happy life.