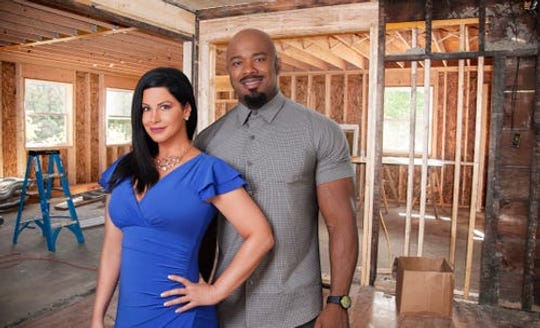 Successfully starting a business enterprise with a friend is often tough, but getting a business off the ground with a former romantic partner can be even harder. However, previous romantic couple Michael LeSure and Nina Klemm have successfully nailed it – the two work together to purchase, flip, and resell high-end residential properties in Indiana, a place where Nina chooses to describe as Midwest's Beverly Hills. Through their new show on Bravo, the two will be sharing their methods and secrets. Michael begins by saying that he feels that it is okay to work with your former romantic partner for as long as the two of you have boundaries. Nina responds by saying that she does not have any boundaries.
Michael says that Nina is very emotional, so he always has to know how he can deal with her level of temperament since he is not an emotionally sensitive type of guy. Nina has more advice of her own. She claims that honesty is essential while working with your exes. If you are not bluntly honest with them, then your business venture will not move forward. Also, you must not go messing around with him or her. Like if the both of you decided to call it off, then you must be both done. If the two of you hope to work together, then you must be done entirely. Below is what you want to know about Bravo's Flipping Exes and the cast involved.
10. The Two Argue while at Work
Michael LeSure and Nina Klemm once argued over the design of a residential home in the Woodruff neighborhood.
9. What is the show about?
The show closely follows LeSure and Klemm who give insight on how they flipped their failed romantic lives into a business venture as they operate jointly to purchase, redesign, and resell real estate properties. Michael buys the properties, comes up with the budgets, and takes care of construction. Klemm, on the other hand, takes care of designing the homes, lists them on the market, and looks for potential clients.
8. On what network is Flipping Exes aired?
Flipping Exes airs at 10 p.m on every Tuesday. You can catch the show through the Bravo TV app.
7. Who are Michael LeSure and Nina Klemm?
Michael LeSure, who is described as a financier, and Nina Klemm, who is a former real estate agent, both reside in Carmel. Business documents indicate that Nina Klemm founded Flipping Exes in 2015 soon after her break up with Michael. The two created a YouTube channel and a website that aimed at assisting and educating investors who were looking to cash in and make a killing on the home-flipping business.
6. Bankruptcy and Unpaid Claims
An investigation by IndyStar showed that the two owed a lot of money – thousands of dollars – to the Indiana State government in the form of outstanding tax commitments. Consequently, they were both facing a lawsuit that had been filed by an investor who had claimed that the two had defrauded him. Michael and Nina did not offer official responses regarding the matter, but their lawyers publicly denied the allegations put forward by the lawsuit. Moreover, Michael has a bankruptcy filing in the past. According to court reports, the bankruptcy left about half a million US dollars in claims not settled. A spokeswoman from Bravo refused to state whether the TV network knew about the couple's financial, legal, and tax issues.
5. Release Date
The show will premiere in August 2019 on Bravo. Their romantic relationship might have flopped, but they looked at the brighter side, and they now flip homes for a living. We have seen many flipping shows premiering recently on screen: with the 'Flip it like Disick' being the most recent one.
4. Host / Cast
Klemm is a former real estate agent who has developed a client register, which includes all people from CEOs to athletes. She works in collaboration with her former lover Michael flipping homes when she is not selling the high-end real estate properties. After gaining extensive experience in the finance world, Michael chose to follow his dream and started flipping homes. Because he is so good with numbers, he can put that skill into use and help in developing budgets. Four years ago, after dating for one year, the couple broke up. Soon, they started flipping homes together and have now earned a TV show to showcase their life stories.
3. Trailer
Even though the official trailer begins by showing Michael and Nina flirting, it continues to reveal more information about what you should expect from the two. Klemm says that Indiana, Carmel specifically, is a gold mine to a real estate agent. She continues to state that nobody can flip properties faster than she can with the help of Michael. Klemm claims that people often think that she is crazy for working professionally with Michael because they broke up after one year together. However, somewhat surprisingly, the two work well together. Though we do not see so much during the trailer, the after and before glimpses of the homes have left so many of us in awe.
2. Shows you might also like
If you like Flipping Exes, you might also like:
Flip or Flop
Flip it like Disick
Flipping Out
Million Dollar Listing
1. She Loves Gold Accents
To Nina, gold is a luxury she adores. She says that it is eye-catching and beautiful on kitchen hardware, light fixtures, and cabinet hardware. She prefers brushed gold as opposed to bright gold since it is a little easy on the eye. In most cases, she pairs her gold with light colors, like gray or white, and that definitely makes a classy and modern look. Additionally, such looks bring back antique vibe, especially in historic homes.