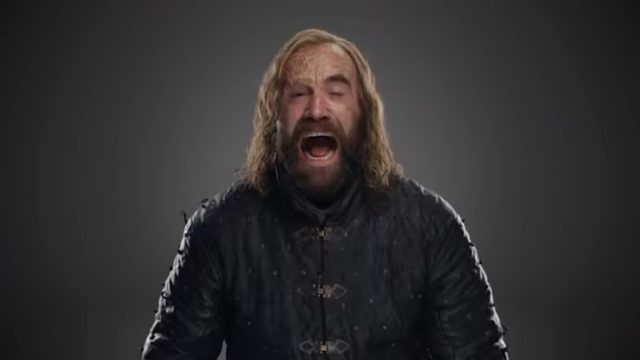 It all may have begun when Lara St. John took on HBO with a very pointed letter about the Game of Thrones opening theme. St. John owns the record label Ancalagon, and she's a violinist. While she was passionate about the series, she couldn't stand the opening credits, which featured the wonderful music of Ramin Djawadi and a decidedly awful computer-generated cello solo.
St. John acknowledged that budget constraints probably pushed Djawadi to choose computerized cello over a real musician. She also did a quick breakdown of how much it would cost to hire a cellist in Los Angeles, and pay union scale and residuals to that musician. The highest rate for the recording session was calculated at about $472, including residuals at about $48 per episode for the release of a DVD. St. John also noted in the calculations that the reported $6 to $10 million budget per series episode should have been enough to squeeze out a mere fifty bucks per episode to pay a real cellist for the residuals due. (She did not add in the several thousand it would have cost for studio time, recording and mastering costs, so aptly noted by a recording professional…but really….who cares…)
What St. John did next, was classic. She hired the amazing Armenian cellist, Rubin Kodheli, to record the opening theme, paid him the appropriate musician's scale for the recording, and sent it off to HBO for free. She did it so that HBO could remove what she called "the flaccid forgery" which she noted was "infecting" the musical opening of the series' title sequence. She also requested that HBO do viewers the favor of replacing the offending MIDI cello with the real deal so that she could resume watching the series. She donated the real cello stem to HBO.
In fact, St. John's letter prompted this reality: professional orchestral session players have taken to posting comments about what happens when the entire orchestra is replaced by synthesized parts, which ultimately replaces many more musicians than just one cello. The trend in the United States of film scoring with MIDI has not been so often followed internationally, as film scores tend to be created with live, skilled musicians. All of this prompted by money.
Now, there's no doubt that Game of Thrones has reached deeply into the public consciousness. What the preceding story demonstrates, is that it has also affected musicians deeply. Passionate and well-performed covers of the cello theme from the series are turning up regularly as musician fans try their hand at creating their own covers.
Take a look at this version created by Jack Landstreet and Thillman Benham. The two recorded this lively beatboxing version at the Cathedral of the Incarnation in Baltimore. They performed in the undercroft, which provided the stone arches and magnificent architecture of the Medieval period. Landstreet wore dragon scalemail armor for his performance, but Benham did not:
Here's an intriguing and unexpected cover, with dark, yet powerful brass instruments, provided by the Queen's guards at Buckingham Palace:
This wonderfully excellent cover, created by Albert Chang and his exceptionally talented musical friends from college, resonates with the pathos and energy of the original:
For musicians craving the emotional energy, full harmonies and dramatic percussion only a full orchestral cover can provide, here's a superb version performed by 2Cellos with Sydney Symphony:
Yes, the now iconic, truly epic theme song from Game of Thrones is turning up on YouTube and social media everywhere. It's been sung, hummed, whistled, bagpiped and played by every instrument imaginable. Musical fans cannot seem to hear it enough. There are so many covers that ratings of the best have popped up. The so-called "best" have been rated by Billboard, The Guardian and Time, and many more. Enjoy these musical flurries as they occur, heralding each new season of Game of Thrones, until eventually, the last winter will come, and the series will end.
Save