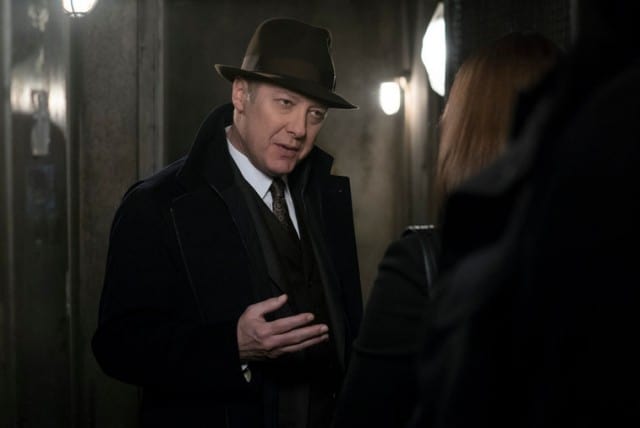 The Blacklist, in its third season, has (mostly) been rolling on all cylinders. They've finally developed some of their other characters, they shook up the show's status quo, and they've introduced several different and interesting stories. Though I was slightly let down over the past couple of weeks, this episode was a strong reminder of how far the show has progressed, even after the return to the status quo.
This week on The Blacklist: The task force hunts a blacklister called "The Caretaker", who seems to be operating under duress. In dealing with the caretaker, a national security issue unfolds. Elizabeth makes a decision about Tom's proposal. Tom attempts to sever ties with Gina.
This was a really interesting story about forgiveness and moving forward. The Caretaker's story drew a surprisingly poignant parallel to the Red/Liz relationship. Turns out, this guy's daughter was taken from him, but she was never his daughter in the first place. He took her from her dangerous father, but she rebelled and kidnapped herself. She had no idea that he was trying to protect her. Though we don't know why Red has lied to Liz for the umpteenth time, or why he has kept anything from her until way later, we do see how it parallels the relationship, and just in time for a bombshell to be dropped on Liz. But of course Liz has forgiven him consistently. She's forgiven Tom, too. We'll see how long the forgiveness truly lasts, won't we?
That's right. Liz's mother is alive!! I mean, I got that impression over the last couple of episodes, but this was obviously the "big reveal". Normally, I would get tired of Liz getting mad at Red for this because I know she'll eventually forgive him or the show will end. However, that mental eye roll was overshadowed by the how and why of Liz's mother's survival. Why is Red keeping her at bay? That's what I really want to know. It's really quite masterful the way that The Blacklist has maneuvered stories into the mix that you don't even know you're interested in until they hit the surface. I've really been impressed with all of their major stories in Season 3, and I'm happy to see that I still am.
Perhaps what delighted me the most about this episode was the smaller characters getting bigger and bigger pieces of episode. The story obviously focuses on Red, Liz, and Tom, but when they explore the likes of Ressler, Samar, Aram, Harold and Dembe. Though it was on a small scale, I noticed all of the little development work continuing to unfold over these other characters. Harold's marriage on the rocks, and he almost takes advice from Reddington? He must be unhappy. I also LOVED to see Cooper happy about Liz getting married. Harry Lennix has to play a lot serious, so a little happiness was an excellent choice.
Continuing the forgiveness theme, I really appreciated Aram's forcing Ressler to apologize to Samar. The show has created this really assertive Aram that Amir Arison has really stepped up into. Though this apology and subsequent forgiveness were under slight duress, it was a great moment for each character. Dembe had a wonderful little moment when he stood up to Red and said that Liz "deserves to know the truth". Red's look was priceless, but Dembe was simply subscribed to the fact that women always find out anyway…and he was dead on.
On the surface level, I could see how people's attention might slip away during this episode. However, it was quite a gem. Each character that we've grown to know and love displayed a little growth and development, and "The Caretaker" turned out to be a diamond in the rough.
What did you guys think? Did you enjoy this episode? Let us know in the comments!
The Blacklist returns April 7th at 9/8c on NBC
The Blacklist Season 3 Episode 15 Review:
Summary
Liz continues the search for her mother on this week's strong episode of The Blacklist