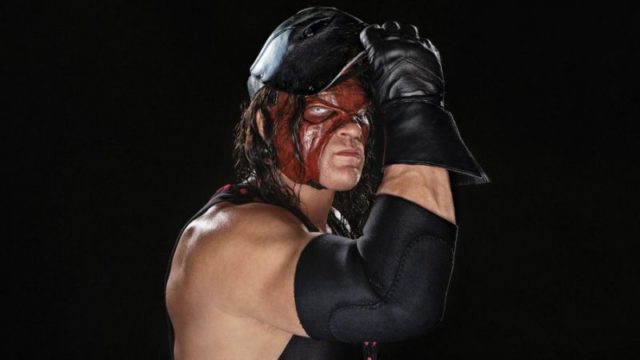 Unlikely though it may seem, an unorthodox candidate for the GOP in Knox County, Tennessee, is Glenn Jacobs who is better known as the WWE wrestler Kane. According to the latest vote tallies, it looks like he could even potentially become the mayor.
Tuesday's primary votes have now been tallied up and the results are looking good for Jacobs. He currently has 17 more votes than his opposition, Brad Anders. The results show that Jacobs has 14,633 votes compared to Anders' tally of 14,616. The candidate finishing in the third position at this time is Bob Thomas who received 11,296 votes. If the results stand, it will mean that Jacobs becomes the party's nominee for the position of mayor.
Of course, Glenn Jacobs toned down his somewhat intimidating wrestling persona on the day of voting and appeared looking like a serious political candidate. While his wrestling fans are more accustomed to his wild and threatening look in the ring, he looked very conservative on the voting day where the polling was held at Austin East High School. Jacobs said he was looking forward to meeting the great folks from the local area and posted comments regarding this on his social media accounts.
Like all candidates, Jacobs ran a platform based on a range of issues that impact on the lives of people living in the local area. His specific areas of focus are lowering taxes, improving the area's infrastructure, making positive changes to education, creating jobs, providing a safer community, improving transparency, and limiting government.
The voters of Knox County will have a lot of things to consider when deciding whether or not Glenn Jacobs is the most suitable candidate to take on the role of mayor. One issue they may have is his wrestling career. He presents himself in a completely different manner.
If you check out his bio as 'Kane' on the WWE website, it describes him as a monstrous abomination. It also describes him as having come from your childhood nightmares. A description like this could potentially deter people from voting him into a position of responsibility within their community. It may all depend on whether they can separate his wrestling persona from his political career or not.
In his wrestling career, he is currently signed to the WWE Raw brand and he first began wrestling in 1995. He is often teamed with The Undertaker, who is his younger half-brother, and they enter the ring as 'The Brothers of Destruction'. He has wrestled under a variety of names in his long wrestling career.
Of course, Jacob Glenn is more than just a wrestler as he does have a life outside the ring. He has been married to Crystal Maurisa Goins since 1995 and the couple has two daughters together. This family man is also involved in various business interests and has made several television and film appearances.
As he has experience of family life, running businesses, and the media, he could potentially have some excellent qualities that make him an excellent candidate for mayor. It may all depend on whether the voters can see past his wrestling persona.