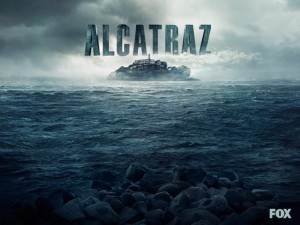 Today, Fox announced the pick-up of four new shows (read more), but the network has also announced cancellations and renewals.
One of the two shows that was axed was the J.J. Abrams produced, Alcatraz. Originally premiering as a mid-season show, the mysterious drama about the disappearance and reappearance of prisoners from the famed San Francisco prison didn't exactly kill it in the ratings. In fact, it's finale was one of the lowest-rated episodes of the season, losing more than half of the viewers from the series premiere.
The Bones spin-off, The Finder, has also been cancelled. Again, this is a show that suffered from low ratings and was recently moved to Friday nights, but wasn't able to hold its own in its new timeslot.
Fox did renew the Kiefer Sutherland-led drama, Touch, for a second season. The show isn't bringing in huge numbers in recent weeks, but the network has a long-standing relationship with former 24 lead Sutherland.