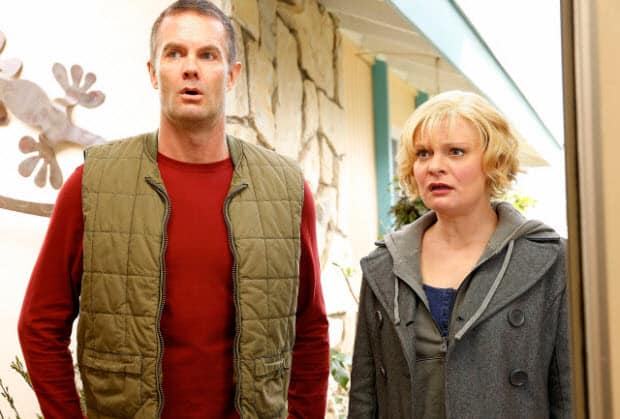 Fans are currently mourning the death of Raising Hope, which has just been killed by FOX after running for four seasons. The show has acquired a healthy niche audience over the years, but the emphasis was on the "niche" and not the "healthy," and unfortunately, the ratings are just no longer there.
The show has suffered some hard blows this year, with creator Greg Garcia leaving and it getting bumped to Fridays, usually a fairly obvious death slot. It pulled just a 0.5 rating in the 18-49 demo this past week, and now will close with an hour long finale on April 4th.
At least it's good news for fans that the show will get to end on its own terms. And really, even though fans want their favorite shows to run forever, I don't think a show that lasts four seasons can be called a failure by any metric. Unless it's Heroes. Ba-zing!
"Getting to know and love the Chance family on Raising Hope has been a sweet, hilarious ride," said Fox chairman Kevin Reilly and COO Joe Earley. "Thanks to the incredibly talented cast – along with Greg, Mike and the entire crew – for making us laugh for four fantastic seasons."
I'm sure the cast will land on their feet, but this will be a tough goodbye for many fans all the same.
[Photo via Greg Gayne/FOX]