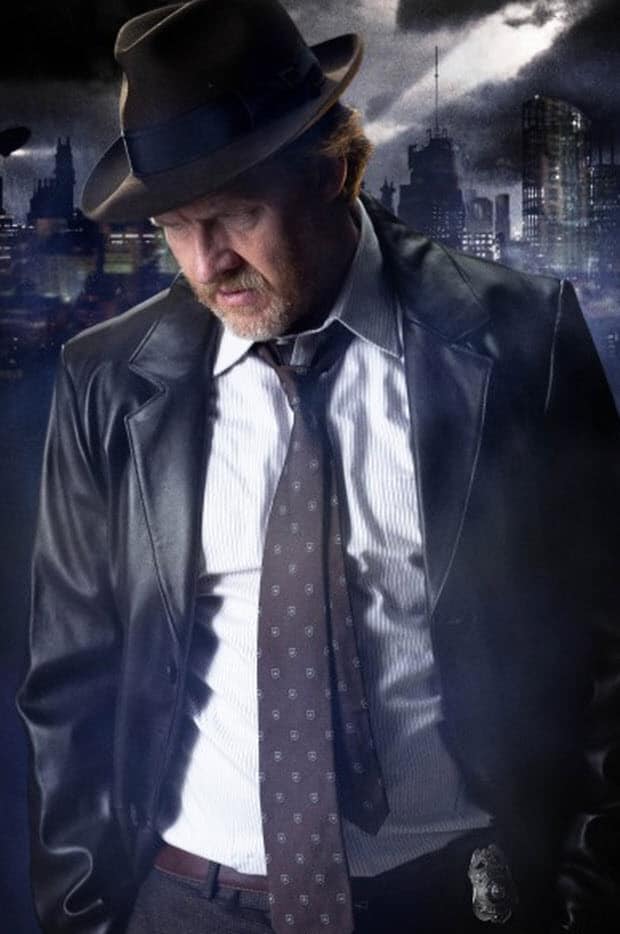 Gotham is coming together very quickly, it seems. The cast is now set, and apparently playing dress-up already as the show starts filming. FOX just publicly released their first official, non-logo-banner promo image from the show, and it's Donal Logue as Detective Harvey Bullock.
Logue's Bullock will play partner to the main lead of the show, Benjamin McKenzie's Detective James Gordon. Logue was first rumored to be playing Gordon himself, but that made little to no sense, and so it was something of a relief when his true part was revealed.
The show tracks the early days of Bruce Wayne and his relationship with Gordon, and will feature a host of Gotham's finest villains before they hit the big time. There's not yet a comprehensive list of who will appear, but the Penguin is said to make an early appearance.
Logue is looking good, and I really hope this turns out well.
[Photo via FOX/Collider]