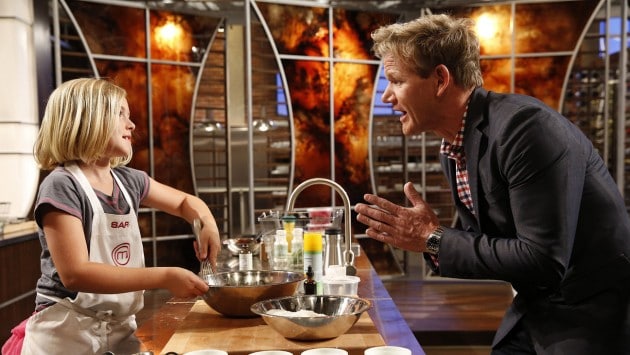 Fans of cooking shows and Gordon Ramsey, get excited. FOX has renewed its reality competition show MasterChef Junior for a fourth season. While the sixth season of the original Masterchef is currently in production and set to premiere on FOX this summer, production on MasterChef Junior Season 4 will begin this spring, meaning that the show will most likely return to the network sometime in the fall or early in 2016.
In addition to the renewal news, it was also announced that Christina Tosi, renowned pastry chef and owner and founder of New York City's Milk Bar, will be joining Ramsay and acclaimed chef Graham Elliot on both the judging panels for both MasterChef Junior and the original MasterChef.
"MasterChef has been one of my favorite shows since it began, and like so many others, I fell in love with MasterChef Junior," said Tosi. "I'm incredibly humbled by the opportunity and excited to pay forward all that I owe to learning what you're made of in the home kitchen, and putting your neck on the line to show what you've got to the rest of the world!"
"Christina is one of the most exciting, dynamic and inspirational people in food today, whose brilliant ideas and incredible work ethic have resulted in a meteoric rise in the culinary world," added Ramsay. "I have tremendous respect for her opinions, and she'll be an incredible judge and phenomenal mentor to the best home cooks in America."
Throughout its third season, MasterChef Junior has been averaging six million viewers per episode. It airs on Tuesdays at 8 p.m. on FOX.
[Photo via FOX]