According to The Hollywood Reporter, Fox has all but officially announced the renewal of Lie to Me for a thirteen episode run next season. The show has been on a very long hiatus since last fall, and returns with new episodes June 7th. The series, which just lost its showrunner, Shawn Ryan, has been in a battle with Fox's other freshman series, Human Target, for renewal. Word has it that Fox is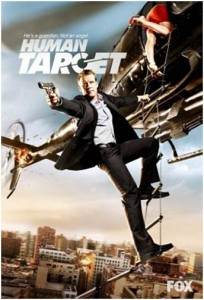 actually batting around the idea of bringing the latter series back, as well, for a thirteen episode season. Fox will present its 2010-2011 schedule this upcoming Monday, May 17th, at its upfront in New York City.
TVOvermind will be covering all of the news made next week during the networks' upfronts, so be sure to check back at TVOvermind regularly to find out what shows have been renewed, which have been cancelled, which pilots have been picked up, and which have moved to new time slots.
UPDATE: And just like that, Fox has officially renewed Human Target as well, with Chuck co-executive producer Matthew Miller joining Jonathan Steinberg as a co-showrunner.
Follow: twitter.com/tvovermind
Follow: twitter.com/MikeNJD
(Hat Tip: EW.com)