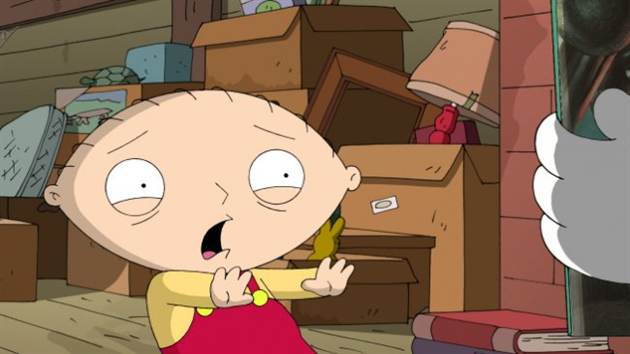 Fox's Animation Domination Sunday night line-up is getting the blockbuster movie style treatment. The network has created some rather impressive new trailers for the March 11 episodes of both Family Guy and The Simpsons.

In the upcoming episode of The Simpsons, the show is going to take us on an Inception-style trek through dreams. After Homer gets his friends in trouble, his bed-wetting problem worsens. So the family heads inside Homer's dreams to figure out why he still has this problem. But when the dreams get dangerous, the family lands themselves in hot water. Glenn Close once again lends her voice as Homer's mother, Mona, who helps Homer understand the root of the problem.
In this weekend's episode of Family Guy, Peter and Chris head to fat camp, where a serial killer is murdering a slew of overweight kids. Back in Quahog, Stewie is horrified by the cover of a Queen album.
Watch the two trailers below and tune into Fox on March 11 at 8:00 p.m. ET for The Simpsons and 9:00 p.m. ET for Family Guy.