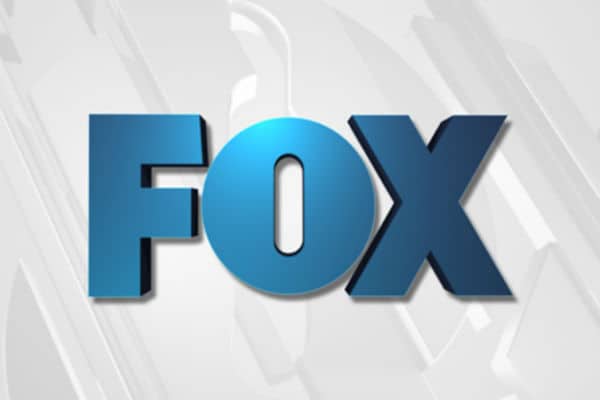 Fox has released teasers for its February sweeps episodes and there's a lot coming up, including a fight between Kurt and Rachel on Glee, Brennan hallucinating her mother on Bones and Valentine's Day themed episodes of many shows. 
MONDAY
Monday, Feb. 4
BONES (8:00-9:00 PM ET/PT) – "The Doll in the Derby"
Brennan (Emily Deschanel) and Booth (David Boreanaz) investigate the death of a female roller derby skater whose body was dismembered, and enlist Angela (Michaela Conlin) to go undercover as a derby skater. Meanwhile, Cam (Tamara Taylor) tries to uncover the details behind Booth's secretive hospital appointments.
THE FOLLOWING (9:00-10:00 PM ET/PT) – "The Poet's Fire"
A new follower is found in Rick (guest star Michael Drayer), who is on a determined path to follow through on Carroll's orders. Hardy (Kevin Bacon) and the FBI attempt to predict Rick's course of revenge, which leads to a surprising outcome. Meanwhile, Paul's (Adan Canto) jealousy over Emma (Valorie Curry) and Jacob's (Nico Tortorella) relationship leads to a breaking point, and the origin of Hardy and Carroll's (James Purefoy) relationship is revealed.
Monday, Feb. 11
BONES (8:00-9:00 PM ET/PT) – "The Shot in the Dark"
When Brennan is shot while working late at the Jeffersonian lab, she is rushed to the hospital in critical condition. While there, she struggles with visions of her mother (guest star Brooke Langton) that defy her usual logic. Meanwhile, all evidence suggests that Brennan's attacker may be linked to the Jeffersonian.
THE FOLLOWING (9:00-10:00 PM ET/PT) – "Mad Love"
Maggie (guest star Virginia Kull) devises a plot to put an end to Hardy. Tension rises as Paul reveals a secret that Jacob has been keeping from Emma, and Hardy and Claire's (Natalie Zea) past relationship is explored.
Monday, Feb. 18
BONES (8:00-9:00 PM ET/PT) – "The Friend in Need"
The Jeffersonian team investigates the remains of a 15-year-old boy. Although his mother and a few close friends saw him as intelligent with poor social skills, the team discovers that this seemingly innocent boy was actually involved in illegal activity and had attended a high school party two weeks prior where drugs were present.
THE FOLLOWING (9:00-10:00 PM ET/PT) – "The Siege"
When Claire receives a phone call that may lead her to her son, Joey (Kyle Catlett), Hardy and the FBI set their next move into motion, causing panic at the followers' hideout. Meanwhile, Carroll seeks a lawyer (guest star Renee Elise Goldsberry) from his past to send a message that has deadly results.
Monday, Feb. 25
BONES (8:00-9:00 PM ET/PT) – "The Fact in the Fiction"
When extremely educated new intern Dr. Oliver Wells (guest star Brian Klugman) starts working at the Jeffersonian, his enthusiastic personality and eccentric but undeniable observations get under Brennan's skin and cause her to try to be more open-minded about scientific questions. But Booth worries she may have gone too far when she accepts the possibility of time travel as a factor in a murder investigation.
THE FOLLOWING (9:00-10:00 PM ET/PT) – "The Fall"
Carroll's true intentions are revealed through a new follower, Charlie (guest star Tom Lipinski), and as Hardy learns of Carroll's plans, he tries to stall Emma, Jacob and Paul by taunting them in hopes of turning them against each other. Meanwhile, Emma makes a shocking decision.
TUESDAY
Tuesday, Feb. 5
RAISING HOPE (8:00-8:30 PM ET/PT) – "Yo Zappa Do, Part 2"
In the first of two back-to-back episodes, Hope (Baylie/Rylie Cregut) is recruited as an actress on "Yo Zappa Do." Then, Jimmy (Lucas Neff) signs on as an extra to help her through her scenes, but the show's star, Trevor (guest star Camden Garcia), makes his life miserable on set. Meanwhile, Burt (Garret Dillahunt) tries to pitch a new landscaping design to the studio chief (guest star Brian Doyle-Murray), and Maw Maw (Cloris Leachman) settles an old debt with her late ex-husband.
RAISING HOPE (8:30-9:00 PM ET/PT) – "Sex, Clown and Videotape"
Mike O'Malley and Liza Snyder, former "Yes, Dear" co-stars, reunite with "Yes, Dear" and RAISING HOPE creator Greg Garcia. When Burt and Virginia (Martha Plimpton) discover that their storage locker is up for auction, they also realize they have misplaced a personal and incriminating home video that has fallen into the hands of another couple (guest stars O'Malley and Snyder). Meanwhile, Sabrina (Shannon Woodward) tries to get to the bottom of Jimmy's epic sleepwalking habit.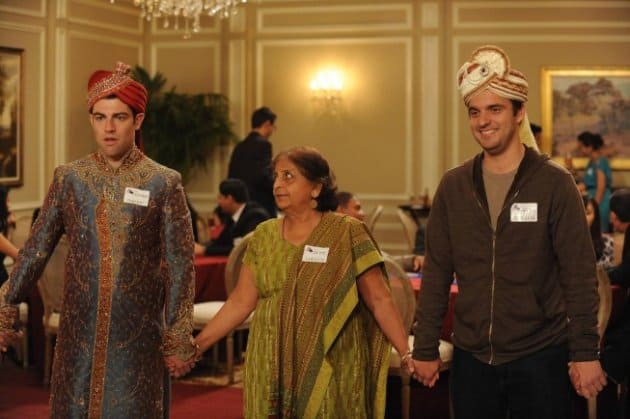 NEW GIRL (9:00-9:30 PM ET/PT) – "Marriage"
The gang attends an Indian marriage convention, where Cece (Hannah Simone) hopes to find a prospective husband – even as Schmidt (Max Greenfield) hopes to win her back. Meanwhile, Winston's (Lamorne Morris) mojo returns, and Jess (Zooey Deschanel) and Nick (Jake Johnson) get put in a compromising position in front of Dr. Sam (guest star David Walton).
THE MINDY PROJECT (9:30-10:00 PM ET/PT) – "Harry & Mindy"
Mindy (Mindy Kaling) tries to solve her new boyfriend Jaime's (guest star BJ Novak) attachment to his best friend Lucy (guest star Eva Amurri Martino) by pairing Lucy up with Danny (Chris Messina) on a Valentine's Day double date. Meanwhile, on his way to his hot Valentine's hook-up, Jeremy (Ed Weeks) helps Morgan (Ike Barinholtz) with his pickup skills.
Tuesday, Feb. 12
RAISING HOPE (8:00-8:30 PM ET/PT) – "If a Ham Falls in the Woods"
Melanie Griffith, Wilmer Valderrama and Leslie Jordan guest-star in an encore that sees Jimmy and Sabrina attend a marriage retreat with Virginia, Burt, Sabrina's mom (guest star Griffith) and her young lover, Ricardo (guest star Valderrama), all tagging along.
NEW GIRL (8:30-9:00 PM ET/PT) – "Models"
In an encore episode, Jess must fill in for Cece at a car show, and the guys question what defines male friendship after Schmidt buys Nick a cookie.
FOX NEWS SPECIAL: STATE OF THE UNION ADDRESS (9:00 PM-CC ET/8:00 PM-CC CT/7:00 PM-CC MT/6:00 PM-CC PT)
FOX News offers special network coverage of President Obama's State of the Union address, live in all time zones.
Tuesday, Feb. 19
RAISING HOPE (8:00-8:30 PM ET/PT) – "Arbor Daze"
Luke Perry guest-stars as the Ghost of Arbor Day Past, Present, and Future, who pays a visit to Sabrina in the middle of the night, after she takes a stand against the way the Chance family celebrates Arbor Day.
NEW GIRL (8:30-9:00 PM ET/PT) – "Fluffer"
In an encore episode, Nick and Jess address their relationship-without-benefits. Then, hoping to date a beautiful Republican, Schmidt pretends to be one of Presidential candidate Mitt Romney's sons.
NEW GIRL (9:00-9:30 PM ET/PT) – "Parking Spot"
When Schmidt discovers a previously unknown, yet highly-coveted parking spot, Jess and the roommates battle it out to see who will get to use it. Meanwhile, Winston has a hard time finding a condom when he gets an impromptu invitation from Daisy (guest star Brenda Song).
THE MINDY PROJECT (9:30-10:00 PM ET/PT) – "The One That Got Away"
Mindy reunites with her "first kiss," Sam (guest star Seth Rogen). The pair reminisce about their time at Jewish summer camp, and soon rekindle the sparks of their teen romance.
Tuesday, Feb. 26
RAISING HOPE (8:00-8:30 PM ET/PT) – "Making The Band"
In the first of two back-to-back episodes, it's a "My Name is Earl" reunion as the Chances throw a birthday party for Hope. Jason Lee reprises his guest-star role as former rock star Smokey Floyd, and is joined by guest stars Jaime Pressly, Ethan Suplee, Nadine Velazquez, and Eddie Steeples as Natesville locals who all band together to save the party.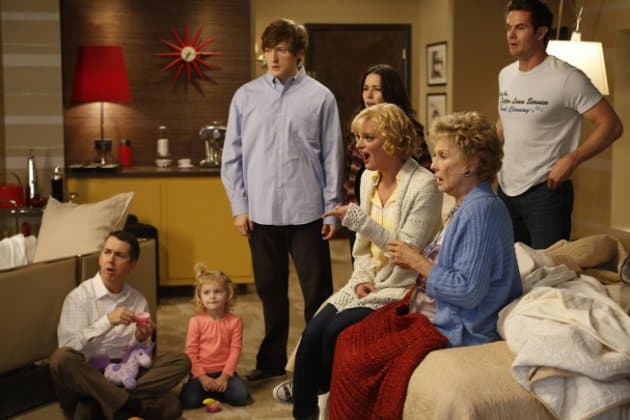 RAISING HOPE (8:30-9:00 PM ET/PT) – "The Old Girl"
Sabrina is excited to introduce her new friend Rachel (guest star Hilary Duff) to the family, but Virginia and Burt are shocked when she turns out to be Jimmy's ex-girlfriend who broke his heart as a teenager.
NEW GIRL (9:00-9:30 PM ET/PT) – "TinFinity"
Jess catches the eye of a professional football player (guest star Steve Howey, "Shameless"), with whom Winston is trying to land an exclusive interview for his radio station. Meanwhile, Nick and Schmidt argue over the planning of their "TinFinity" party celebrating their tenth anniversary of living together, and Cece gets a surprise offer.
THE MINDY PROJECT (9:30-10:00 PM ET/PT) – "Mindy's Minute"
Maria Menounos ("Extra") makes a cameo appearance in an all-new episode in which Mindy gets offered to host her own medical segment on the local news and counts on the entertainment broadcaster to help her prepare for her new gig. Meanwhile, Beverly (Beth Grant) returns to the office as an administrative assistant, but has trouble keeping up with hip culture and modern technology.
Next page: Wednesday, Thursday and Friday…