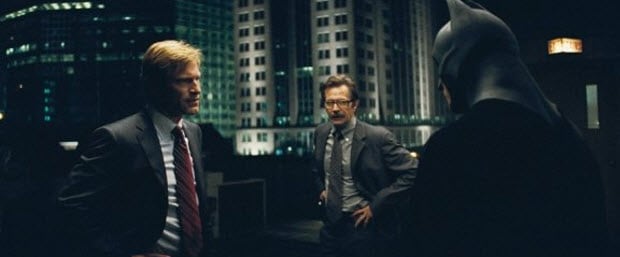 I'm a little skeptical about how "Gotham" is going to work on FOX, a Batman show without Batman, starring the non-superheroic James Gordon. The show will open with Gordon investigating the double murder of Thomas and Martha Wayne, and there's now an open casting call for a young Bruce Wayne who will be about 10 years old on the show, and a series regular.
The answer to who killed Bruce Wayne's parents has been altered a few times throughout comic book and movie history. Sometimes it's just a random crook, sometimes it's the man who would become the Joker himself. Either way, I'm not sure how compelling of a mystery it would be if the show tries to make it a thread throughout what's likely going to be a DC crime procedural.
I'm a little worried this sounds more like Agents of SHIELD than say, Arrow. By making it star Jim Gordon, it feels like it's going to be a police procedural that happens to take place in Gotham City. We do not need more police procedural, no matter what comic book universe they happen to be set in. If this could somehow cross over with the Arrow/Flash universe, that would be cool, but unlikely given the network and time period in which it takes place. I bet Oliver Queen would be a toddler at most during Gotham.
Which lucky kid will earn the role of Bruce Wayne? How exactly will they make him a series regular when he's not kicking butt in a cape? I guess we'll find out.
[Photo via Facebook]