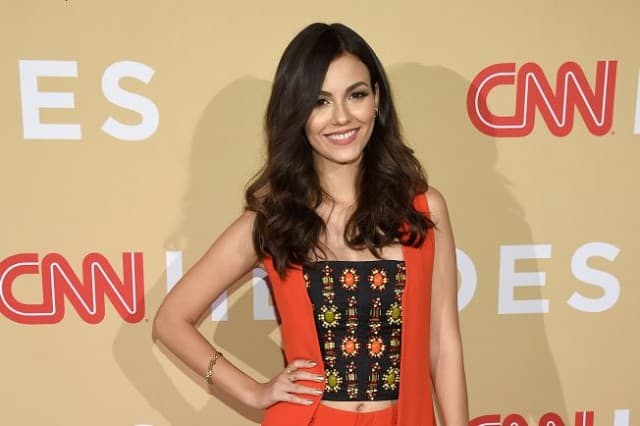 The cast for FOX's upcoming (non-live) production of The Rocky Horror Picture Show is beginning to take shape. On Monday, the network revealed that former Eye Candy star Victoria Justice has been cast in the role of Janet Weiss, with Broadway actor Ryan McCartan joining her as Jane's lover, Brad.
Additionally, FOX also announced that Penny Dreadful star Reeve Carney will play Riff Raff, one of Dr. Frank-N-Furter's (Orange Is the New Black's Laverne Cox) most loyal servants, while model Staz Nair will take on the role of Rocky, the perfect male specimen that Frank-N-Furter creates.
As most people know, the original 1975 film version of The Rocky Horror Picture Show starred Susan Sarandon as Janet, Barry Bostwick as Brad, Richard O'Brien as Riff Raff, Peter Hinwood as Rocky, and, of course, Tim Curry in the iconic role of Frank-N-Furter. FOX's production of the musical, which is being executive produced by Lou Adler, Gail Berman, and Kenny Ortega, is slated to air this fall, following what will hopefully be a success with Grease: Live, which airs on the network at the end of this month on Sunday, Jan. 31.
What do you think of the cast for FOX's Rocky Horror Picture Show? Will you be tuning in this fall to watch it? Comment below and let us know.
Photo by Dimitrios Kambouris/Getty Images for CNN