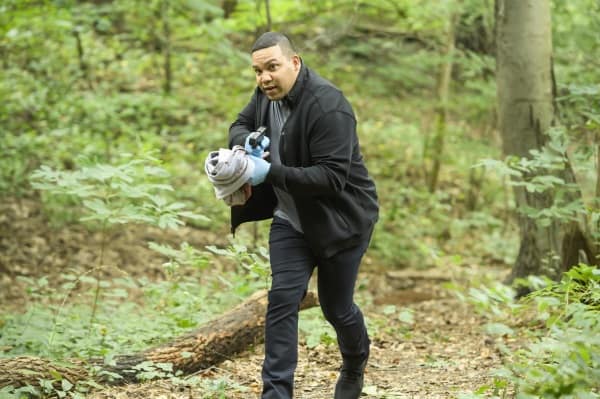 Just because an actor isn't a household name doesn't mean that they haven't had a successful career. Frank Harts is proof. He has been acting professionally for over 20 years, and he has been a part of a lot of cool projects along the way. Most people will recognize Frank from his role in shows like Billions, The Path, and Prodigal Son. Over the course of his career, Frank has consistently proven that he has what it takes to play all sorts of characters. He brings something special to every role, and his ability to put on a good show is something that never goes unnoticed. Keep reading for 10 things you didn't know about Frank Harts.
1. He Comes From A Diverse Background
Frank was born and raised in small city in Illinois called Sterling. He is white and black and he is very proud of the culture that have combined to make him who he is. While He will always have love for his home state, he decided to move to New York to give himself a better chance for success.
2. He Studied At Juilliard
Frank didn't always know he wanted to be an actor, but once he made up his mind he was ready to go full throttle. He went out on a limb and applied for Juilliard, and he was accepted. While there, he won the Raul Julia Award. After graduating he got right into the professional world.
3. He Has Been On Broadway
Lots of actors look forward to on screen opportunities because they typically pay more and can lead to even bigger opportunities. At the same time, however, there's something special about theater. Frank loves being on stage and he has been fortunate to experience the best of both worlds. He was in the 2004 Broadway revival of the play A Raisin in The Sun which gave him the chance to work with big names like Phylicia Rashad, Sanaa Lathan, and Diddy.
4. He Is A Father
There's no denying the fact that Frank has put a lot of time and effort into his career, but nothing is more important to him than his family. He has been married to Shelley Thomas-Harts since 2011 and the couple has one child together. Shelley is also an actor and has been in several popular TV shows like Madam Secretary and New Amsterdam.
5. He Is Into Political Science
In addition to acting, politics is something else that has played a big role in Frank's life. According to his bio on IMDB, Frank has always had an interest in political science and he has subtly expressed some of his political opinions on social media. He was also involved with the American Legion Boys' State of Illinois at one point.
6. He Has Done Commercials For Major Brands
Commercials might not seem like the coolest opportunities, but they can have lots of benefits. Not only are they a great way for an actor to get their foot in the door, but they're also a great way to gain experience. Frank has done commercials for several big brands including TD Bank.
7. He Is A Voice Actor
Live acting and voice acting are two separate skills, and Frank is lucky enough to have them both. He has done some voice over work over the years including the video game Red Dead Redemption II which was released in 2018. He was also the voice of Diddy in a 2006 episode of Saturday Night Live.
8. He Is All About Positivity
With all of the craziness that is constantly going on in the world, it can be very easy to adopt a negative mindset. Frank, on the other hand, does his best to stay positive regardless of the circumstances. Being able to think this way has probably come in handy for him over the years.
9. He Has Been In Law & Order 
Frank's resume is nothing short of impressive. He has earned more than 50 on screen acting credits and in the process he's been a part of lots of popular TV shows; among them is Law & Order. He appeared in two episodes of the show, one in 2005 and another in 2009. He played a different character on each episode.
10. He Is Fairly Private
Celebrity culture typically revolves around gossip and constant oversharing. Frank has never gotten caught up in any of that, though. He appears to prefer his privacy over everything else. He doesn't share a lot of personal details and when he does interviews he likes to keep the focus on what's working on professionally.