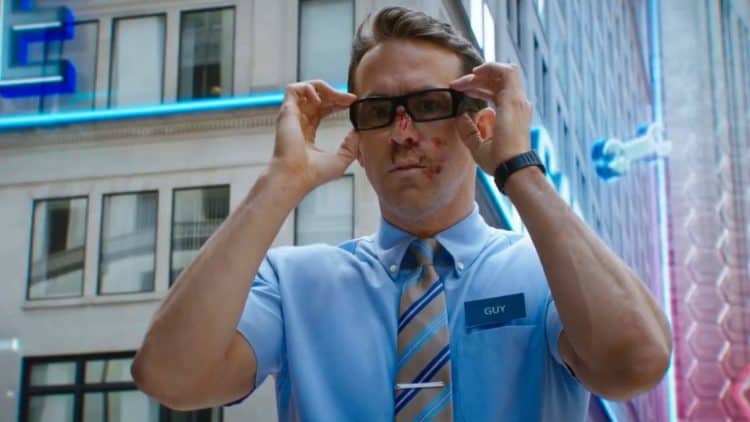 Free Guy movie is an upcoming sci-fi action-comedy directed by Shawn Levy focusing on Guy, a non-player character (NPC) whose in-game life is full of action after realizing his existence. Those who have been eagerly waiting for the release date of Free Guy probably know how it has coped with longer periods in development and release than expected. So, before you get excited about 20th Century Studios as the official distributor of the Free Guy this month, you need to know what caused its delays. Initially, the first announced release date was July 3, 2020, but coronavirus impact seems to have affected this release.
For some time, producers pushed the release date to December 11, 2020, but later postponed it to 2021. The other proposed date was May 2021, which failed to materialize until 20th Century Studios officially confirmed the release date as August 13, 2021, in the USA. The big studios believe that the delay in summer 2021 was not a drawback but a brilliant strategy to ensure it does well in theatres after releasing it. Now that you know why the Free Guy movie was delayed, we can now explore the fun parts that make it a fun sci-fi comedy to bookmark coming on August 13.
The Cast
The film features the following main characters.
The film also features cameo appearances, streamers, and supporting roles from the world's most influential video gamers. One notable thing about the Free Guy is that most casts have large associations to the video gaming world, making it a fantastic insight from professional roles. Besides, one factor that can cause curiosity is the person featuring as the in-game Big Bad. Since Guy's active role is to keep the world out of trouble by counteracting external forces, it seems he will have to compete against some virtual nemesis too. For now, we don't know the exact details behind the plot on who will play the nemesis role. We only have to wait until the official release date to know all the details.
The Plot
Ryan Reynolds has acted in several movies, but this time he plays the Guy role. He acts as a bank teller before discovering he is essentially a background video player in open-world gaming. His awareness of the world of video gaming makes him decide to become a hero. Now, Guy must act fast against time and save the game before it is too late for developers to stop it.
So far, according to a recent official trailer, you can easily follow up and understand the basic idea behind this action-packed sci-fi comedy. The movie itself appears hilarious combined with action and science fiction that seems to blend so well to make it perfect. Of course, the trailer shows many explosions, city runs, shootings, and other action-packed scenes. However, you can't be sure if the characters portrayed in the game have a boss in charge of their activities or not. However, since this is a video game-like others, chances are there is a bossy villain in charge.
Also, another unknown aspect we are not sure of is Jodie Comer's second personality in the movie. The trailer depicts her as Guy's in-game helper in the marketing stuff. Likewise, she is also playing a role as one of the real-world programmers in the game. Bearing this in mind, you can easily deduce she possesses a crucial role in persuading video game developer Taika Waititi to avoid twisting the codes or simply prevent a difficult situation from happening. For the moment, we don't have further details about the complete story making the Free Guy, but to wait for the theatrical release to know how the entire plot unfolds. But at least, we are sure that the movie will be hilarious, action-packed, and full of exciting surprises.
What Overall Reviewers are Saying About the Free Guy
Given that it is just a few days left before the sci-fi action-comedy goes live, new movies like the Free Guy never miss reviewers' critics or approval in such short periods after announcements. However, considering the impressions the Free Guy has garnered across several critics and media outlets so far, you can easily conclude that it has great positive feedback.
Apart from the wonderful responses and the outstanding credentials about the Free Guy, there is an interesting concern whether it will affect non-gamers from appreciating or understanding its plot better. One crucial point you can never deny is that many video gamers will surely connect with the Free guy much faster and love the plot and every concept about it even better. However, since the overall storyline about the Free Guy is comical and action-packed with interesting surprises, anyone can relate to it just like any other movie. So, the game is very entertaining and easy to follow, even for non-gamers with no idea about video games concepts. Besides, the development team has adopted GTA open-world gaming standards to drive high expectations and produce an acceptable standard movie that any viewer can connect.
A final comment about the Free Guy is that it will only be available as a 45-day theatrical release. So, Disney Plus and other popular TV networks will not air it until 45 days have elapsed. Well, that's it for the Free Guy. Fans are already touting and praising this movie and the fantastic story behind it. For now, we can only wait until it is available in the theatres from August 13 and what reviewers and fans will actually say after watching it.