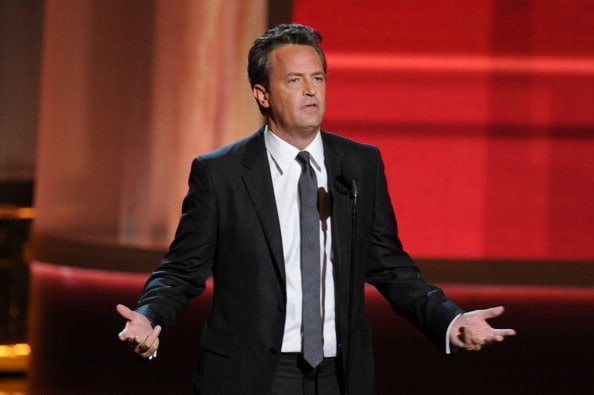 Even though Friends has been off the air for over 20 years, the series and the stars have continued to stay in the news. Most recently it was made public that the gang that hung out at Central Perk for 10 seasons on NBC from 1994-2004 would be back for a Friends reunion this February. Upon closer inspection, the gang would be returning for a special to honor director James Burrows and not a reunion. The special set to air next month would include other casts like Cheers and Will & Grace. 
One day after news broke about the Friends cast reunion, Matthew Perry commented that though he will be a part of the special in some aspect, he will not be filming his segments with the rest of the cast which includes Jennifer Aniston, Matt LeBlanc, Lisa Kudrow, David Schwimmer, and Courteney Cox.
This week Matthew Perry is back in the news and this time he is discussing the substance abuse problem he battled while filming Friends. Perry, who played sarcastic guy Chandler Bing, was being interviewed on Britain's BBC Radio 2 and was asked what was his favorite episode of the iconic show. He responded by saying, "I think the answer is I don't remember three years of it. So none of those … somewhere between season 3 and 6." Friends' fans may remember this was the time of series' run that Perry was looking extremely thin. This was due to Perry's addiction with Vicodin and alcohol. He would continue by admitting, "Eventually things got so bad that I couldn't hide it, and then everybody knew." Eventually, Perry would seek help but he did go on to say that it would be a long battle to overcome.
Be sure to check out Matthew Perry introducing his Friends co-stars on the Must See TV: A Tribute to James Burrows special which airs on NBC on February 21st.
Photo by Kevin Winter/Getty Images