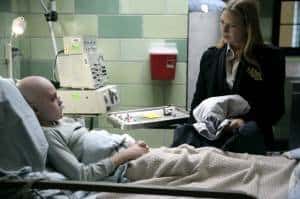 I am not a fan of spoilers, so this will serve as more of a brief preview/review of tomorrow night for Fringe fans.
Fringe returns on April 7 with "Inner Child," an episode about both a young boy who has been living underground by himself for years and a particularly repugnant serial killer dubbed 'The Artist.'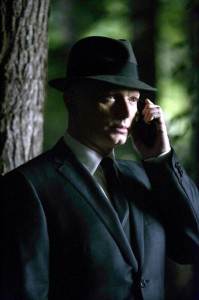 The child resembles a kind of alien/vampire hybrid, and after he is discovered he forms an interesting bond with Agent Olivia Dunham. Based on the boy's appearance and a few other characteristics (which I do not want to give away), my thought is that he must have a link to the mysterious Observer…
We do not know too many details about Olivia and her past, but there is something about the way that she connects with this boy that makes me think we're going to find out before the end of Season 1. Her kinship with him illustrates a side of Olivia that we have not been privy to yet.
This episode has more of an early X-Files feel, in a good way; an investigation of the inexplicable infused with enough intensity and humor to keep you equally intrigued and entertained.
To those of you who have either given up on the series or are on the fence, I recommend that you give Fringe another try. If "Inner Child" is any indication, we are in for a very satisfying and engaging journey for the rest of the season.
[Jo is a Lost & pop culture blogger who watches 20-30 shows a week either live, via TiVO or online.]
[media id=20 width=512 height=341]