This article is taken from Walter's Lab, TVOvermind's sister site dedicated to all things Fringe. You can read the original article here.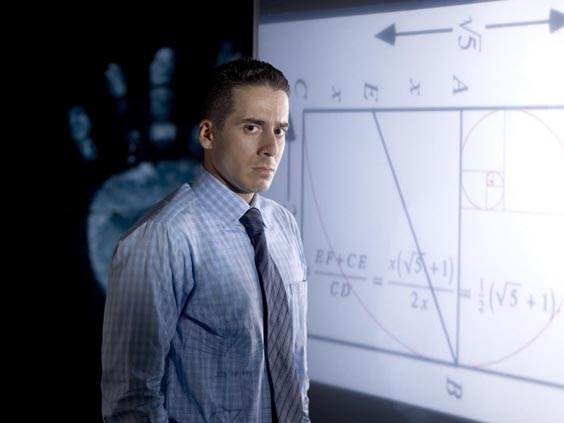 For those of you thinking that Fringe's Kirk Acevedo, who plays Agent Charlie Francis, was lying about getting "fired," you're absolutely wrong. Earlier this year, the actor posted on his Facebook page that he'd been fired from his Fringe gig. And, in tonight's episode, we found out that he was telling the truth. We won't be seeing any more Charlie Francis — but we'll be seeing a lot more Kirk Acevedo.
Confused yet?
On the season two premiere of FOX's hit sci-fi drama, we dealt with someone with a shapeshifting ability as the monster of the week. However, at the end of the episode, it looks like he'll be more of a monster of the year. In the surprising plot twist I talked about earlier today, Acevedo's Charlie Francis was killed by the shapeshifter, who in turn took Francis' place, returning at the end of the episode to dump the deceased agent's body into a conveniently placed furnace. "Firing" him. Get it?
Of course, any really ardent watcher could have seen the twist coming from a mile away, especially after Charlie's bedside discussion with Olivia, where he told the story of gunshots that killed his partner, though he had initially believed the gunshots had killed the woman. My certaintly was even more cemented in this twist during the cutaways in the hospital basement, where Francis' encounter with the shapeshifter was forgone in order to focus on Peter running after the sounds.
So now, Charlie Francis is dead, but we still get to watch Kirk Acevedo, who now plays the shapeshifting agent from another world, taking orders from mirrored hands on a typewriter (a very cool scene if I say so myself). Thankfully, we are also rid of the shapeshifting storyline (a very cool one-trick-pony, but nothing more), because the spy's equipment has been destroyed and confiscated by the government.
Was Kirk Acevedo's Facebook teasing cruel? Absolutely. Was it also not fun to find out his little joke? Even more so. Glad we'll be seeing more of him in an expanded role throughout next season.