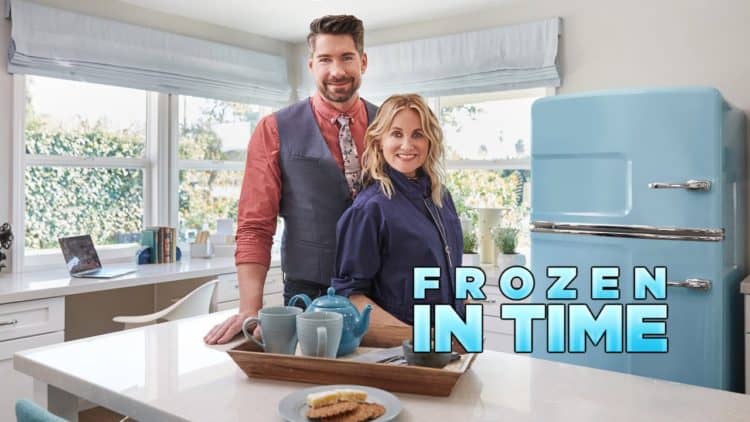 Being stuck in the past typically isn't a good thing, especially when it comes to things like home design. Realistically, however, it can be hard to stay up to date when you're focused on other things. Fortunately, there's some good news for all of the homeowners out there whose houses could use some modern-day help. HGTV's new series, Frozen in Time, sets out to help re-design houses that are stuck in previous decades. With the help of the show's hosts, Dan Vickery and Mauren McCormick, people will see their homes go from wallpaper and linoleum countertops to the latest and greatest. Keep reading to learn 10 things you didn't know about Frozen in Time.
1. This Isn't Maureen Or Dan's First Time Working With HGTV
Frozen in Time marks the first time Dan Vickery and Maureen McCormick have worked together, but it isn't either of their first times being on HGTV. Dan has appeared on a couple of other HGTV shows including Love It or List It Vacation Homes. Maureen has also appeared on several HGTV programs, most notably 2019's A Very Brady Renovation.
2. The Old Design Won't Be Completely Forgotten
The goal of each project featured on the show is to get the house to a more modern place, but that doesn't mean all of the home's original character is going to be erased. Dan and Maureen will make sure that a part of the original design's decade remains in th house.
3. Dan Vickery Didn't know Who The Co-Host Would Be When He Auditioned
When Dan got the opportunity to audition for Frozen in Time, all he knew that his co-host was a celebrity, but he had no idea who. Of course, working with someone with a background can be intimidating but once Dan met Maureen he was relieved. The two formed a close bond and they really enjoy working together.
4. Season Two Is Still Up In The Air
Season one of Frozen in Time has gotten off to a great start, and there are already a lot of people who are hoping the how will be around for years to come. At the moment, however, an official renewal announcement hasn't been made. That doesn't mean that it isn't coming, though.
5. Viewers Will Feel Some Serious Nostalgia
For many viewers, looking at the homes on Frozen in Time will be a blast from the past. Despite being completely outdated, lots of people will still get warm and fuzzy feelings when they see the dated decor. This feeling of nostalgia is also a factor in why some people have been resistant to change.
6. Some Homeowners Will Struggle To Let Go Of The Past
As you can imagine, many of the people featured on the show are attached to their home's outdated look. Even though they've acknowledged that they're ready for change, some of them still struggle with letting go of what they're used to. As a result, these transformations can be very emotional journies. Maureen and Dan do a great job of being compassionate with each of the people they work with.
7. The Renovations Aren't Just About Style
It goes without saying that looks are a big reason why people want to update their homes, but functionality is also an important factor. Some of the older designs simply don't make sense anymore for the way homeowners want to use their space. As Maureen and Dan introduce new ideas, making the space more functional will be at the forefront.
8. Viewers Will See A Wide Variety Of Projects
One of the cool things about Frozen in Time is that no two houses are the same. Throughout the season, viewers will see houses that are stuck in different decades. Each project will have unique needs that will force Dan and Maureen to get creative when coming up with new designs.
9. The Show Has Its Own Hash Tag
Frozen in Time doesn't have its own official social media pages, but it does have a hashtag that viewers can use when discussing the show online. The hashtag #FrozeninTime has already been getting a good amount of attention on Instagram and Twitter and viewers seem to be loving the show so far.
10. Some Of The Homes Will Have Some Unpleasant Surprises
Unfortunately for some of the homes featured on the show, an outdated design isn't the only problem. Some properties will have much more serious issues like leaks and termites. When these issues pop up, everyone involved will have to think on their feet to make sure the project can be completed successfully.