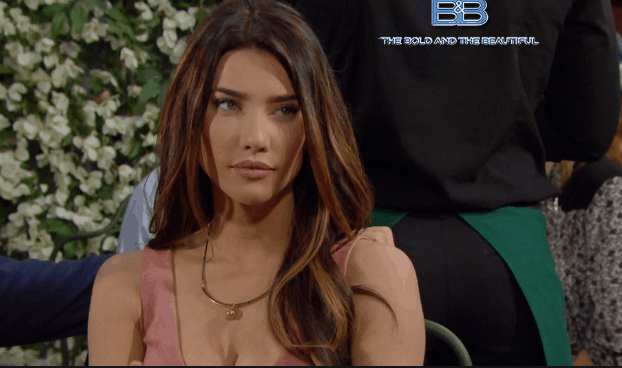 The Bold and the Beautiful fans were so excited to know that one of their very own was given a very prestigious award at the 2019 Emmy Awards. Jacqueline MacInnes Wood, who plays Steffy Forrester, was given the title of winner recently, and everyone is proud of her. She was up for the Outstand Lead Actress in a Drama Series, and she took home the gold. She was up against some other very talented women, and she was able to take home the favorite of the night. Her competition included Days' of Our Lives actress Marci Miller, General Hospital's own Laura Writer and Maura West, and her very own co-star, Heather Tom, who plays Katie Logan on Bold and the Beautiful. In honor of her big win, we thought we might share some fun facts about her.
She's A Mile High Actress
That might sound like something else, but we promise that is not what we are talking about. She actually filmed scenes for her role on the Bold and the Beautiful at one point when she was acting. She was aboard a Qantas Airbus 360 and filmed some scenes for her role as Steffy when she was traveling first class to Australia for her wedding to Liam. That was a production situation in and of itself, as you know that there are so few things you can bring aboard an airplane and so on. She did it, though. And that's a pretty cool place to get to act.
She Loves Yoga
On this she and I are totally on the same page. There is something magical and wonderful about yoga and how it makes you feel. You feel powerful, good about your life, and you feel so calm when you are in the middle of this practice. It builds so much strength and muscle, and it leaves you feeling so much better when you leave than it did before you got there. It's a special thing, and we love that it's something she also practices. She is someone we all admire so much, and her love of that is something that is so much like ours. She's very relatable.
She's Named After Famous Ladies
She got her name because both of her parents love the name. They are huge fans of both Jacqueline Kennedy and Jacqueline Bisset, and that's where they made the decision to give their daughter the same first name. It did hold us well for her, if we are to judge a woman by her name and how she lives her life. She managed to make her dreams come true, to be what she wanted to be, and to make sure she was able to make her own decisions. She also comes across as graceful and happy, and we love that about her.
She Loves Covergirl
It's easy to fall in love with certain makeup brands and cosmetics lines, and she's been able to use some of the best of the best. As a television actress, she knows a thing or two about makeup. She's been in the chairs of some great makeup artists, and she knows that she has some options when it comes to her favorite brands. But, she also knows that some are just better than others. She's managed to pick her own favorites, and she still has some that might surprise you. She's a huge fan of Covergirl in all it's drugstore simplicity. She swears by their lipsticks and glosses, and now we feel that we should go try them on for size.
She's Got A Favorite Movie
We are also partial to Breakfast and Tiffany's (Hello, namesake) and we know that she is also a huge fan of this movie. It's a classic, and it so good. She is aware of film at it's best, and that is shown by her love of this specific film and its timeframe. She's a woman who knows what she likes, how she likes it, and she's not afraid to go out and be a little bit different in the meantime. Not many young women our age are able to say that they have a favorite like that one, but she does, and it's cool.