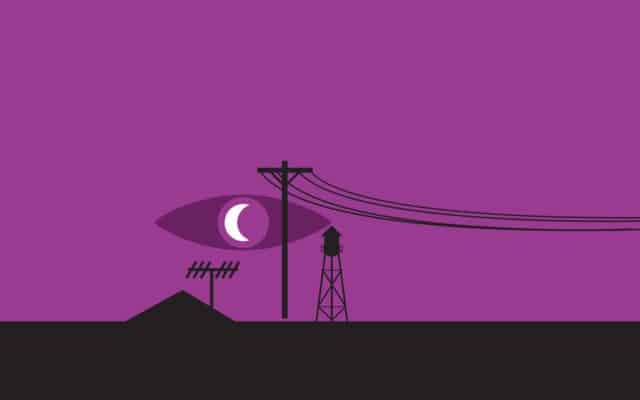 Where the traditional television model was built around the idea of diversity to reach the broadest audience possible, we are seeing the results of an evolutionary process in which a new model is proving preeminent. More and more mid-sized networks are concluding that they cannot compete with the majors in diversity, because of the lack the reach and the advertising dollars. This realization has forced smaller networks to develop a new approach in which most of a network's programming will be along a similar genre. A prime example of this is with FX, who has invested a substantial amount of revenue and effort into developing their own brand of horror.
With its most successful series being American Horror Story, followed by The Strain, there is no question where FX plans on hanging its hat over the next decade. This affinity with horror has led to FX partnering with Sony Pictures Television to develop a new series that will be based heavily on a podcast series entitled Welcome to Night Vale. The podcast is a unique fictional presentation involving a radio program that covers the news surrounding supernatural occurrences in a fictional town in the Southwest.
To sustain the authenticity and the affinity to the podcast series, the show's original developers, Jeffrey Cranor and Joseph Fink will serve as executive producers alongside Gennifer Hutchison, who also executive produced Better Call Saul.
The emergence of media giants like Amazon and the behemoth Netflix has forced the reevaluation of network programming for many mainstays in the world of media, including the likes the Disney Company. Netflix's ability to provide live streaming on certain events and seasonal access to be binge-watched creates operational challenges for smaller, less-mobile networks. This has led to networks looking to carve out niches in certain entertainment genres. The networks that appear to be faring best are those who focus their programming in one area. Some networks are thriving off reality television and others of a heavy dose of comedy.
For FX, it appears that the network is looking to capitalize on the popularity of its horror programs and build out from that. It is not clear if this will lead to new viewer behavior in which viewers will choose their networks based on what genre they want to watch. In some ways, it has been moving toward this new model for a while. Fox Sports, ESPN, The NFL Network and other sports-related networks have been using this model for some time. By focusing on a particular niche within a larger market, networks can not only reduce the amount of competition they must face, but they can literally change how networks compete – which is huge.
One thing that is not certain about this latest horror adaptation is whether the current voice-over guy, Cecil Baldwin, will be used to play the role of the radio announcer Cecil Gershwin Palmer in the new adaptation. He brings so much of the personality of the show into play that many fans of the podcast are really hoping that he comes as a part of the deal. The network has not set a date for the premiere of the adaptation, but it will likely be sooner than later.