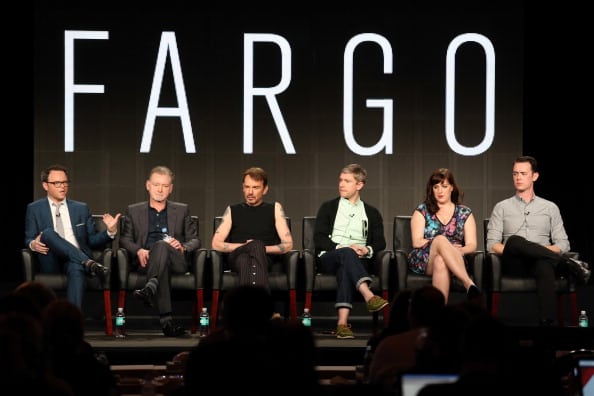 This is expected but nonetheless very exciting news for fans of great television. FX has just announced today that its Emmy-nominated miniseries Fargo has been renewed for a second season.
Similar to HBO's True Detective and its fellow FX show, American Horror Story, Fargo's 10-episode second season will be an entirely new story set in a different time period and feature a brand new cast of characters.
"We could not be more proud of Fargo," said FX CEO John Landgraf regarding the renewal. "[Season 1] was nothing short of breathtaking and we look forward to the next installment."
Fargo's first season was mainly inspired by the Coen Brothers' 1996 film of the same name. The series focused on the murders committed in the Minnesota city of Bemidji and the effect that these killings had on the town.
It makes complete sense that FX would want to renew Fargo. The series snagged 18 Emmy nominations for the network (just one behind the HBO fantasy series Game of Thrones, which had the most Emmy nominations of any program), including Outstanding Miniseries, Lead Actor in a Miniseries or Movie (Martin Freeman and Billy Bob Thornton), Supporting Actor in a Miniseries or Movie (Colin Hanks) and Supporting Actress in a Miniseries or Movie (Allison Tolman).
With these new miniseries, or more accurately, anthology series, like Fargo and True Detective garnering both critical and commercial success, I think we should expect more of these types of shows from networks in the future. These kinds of programs, due to their limited amount of episodes and self-contained, one season stories are able to attract bigger names like Billy Bob Thorton and Matthew McConaughey for their lead roles. It should be interesting to see who Fargo lines up for its second season cast.
Photo by Frederick M. Brown/Getty Images