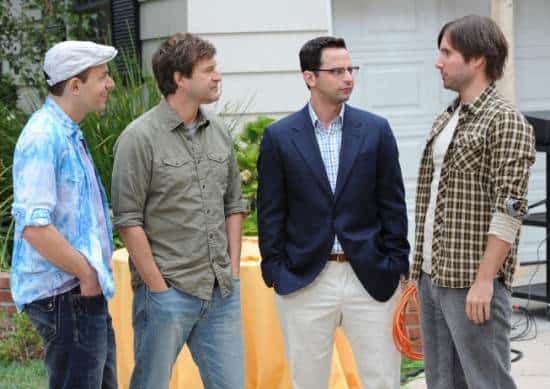 FX's The League recently took on the Jewish holiday Sukkot and now it looks like they have another holiday on their agenda.
Entertainment Weekly is reporting that Sarah Silverman and Jeff Goldblum will be appearing on a Thanksgiving episode of The League this season. Silverman will be playing Andre's sister, while Goldblum is responsible for unleashing the Reign of Ruxin on the world, as he'll be portraying Ruxin's dad. No word on what exactly they'll be doing, but rest assured it'll be raunchy, amazing, and you'll feel a little dirty afterwards.
The comedians join the likes of Seth Rogen (Knocked Up), Rob Huebel (Childrens Hospital), and Martin Starr (Party Down) in making an appearance on the fantasy football comedy, currently in its third season. Silverman last appeared on The Good Wife and Goldblum recently guest starred on Adult Swim's NTSF:SD:SUV::, which recently got a second season renewal.
How have you enjoyed season three of The League? What do you think about the addition of Silverman and Goldblum? Which holiday should they make an episode about next?