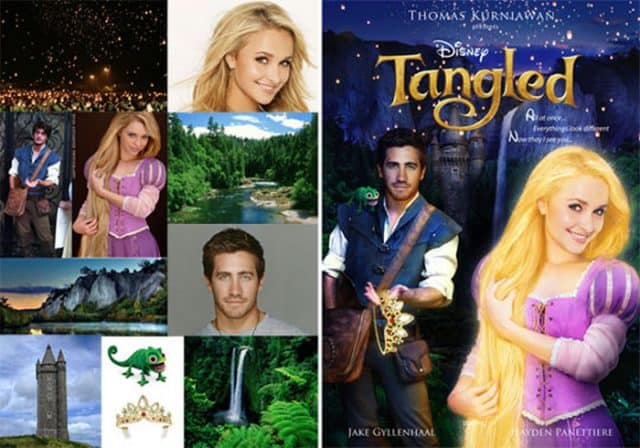 With all of the hype surrounding Beauty and the Beast I felt that this gallery is more relevant than ever.    About 2 years ago, artist Thomas Kurniawan imagined which celebrities might play some of your favorite Disney characters in real-life versions of the animated classics.  Using a combination of photoshop and some excellent creativity he came up with some extremely realistic scenarios.   Should Emma Watson's Beauty and the Beast be a success you can be sure that Disney will use that formula to create other feature films depicting their classics in real character format.
Below you'll find what seems to be fitting actors to be in such films as The Little Mermaid, Snow White, Mulan, Frozen, and more.  I find it interesting that Kurniawan went with Emma Watson as Ariel in The Little Mermaid and Lily Collins as Belle in Beauty and the Beast.   While Watson was the perfect choice for Belle, Lily Collins certainly would have been a formidable replacement.
I wonder if the execs at Disney will get a hold of this and start the writing and casting process.   I feel like we should somehow get Hugh Jackman to play a king in one of these movies.  Just a thought.
Check out the gallery below: