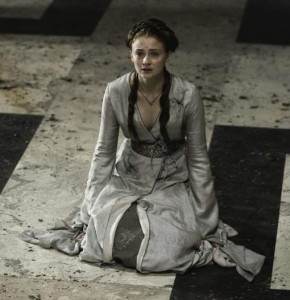 I know, I know, you're all saying to yourselves "stop showing us Game of Thrones previews, we just want to see the new season!" I hear you, I really do. But HBO is on a publicity rampage for the season 2 and a new trailer has been released with brand new scenes.
In King's Landing, Joffrey is ruling Westeros as a psychotic tyrant. Tyrion is tapped to act as his adviser, but Cersei is deeply troubled by the kind of king that her son has become. Ever since he had Ned Stark killed, Cersei has wondered whether instilling Joffrey on the Iron Throne was the right thing to do. Unfortunately, it's the only method she has now for hanging onto her power.
Up in the north, Robb Stark and his father's men want revenge against the Lannisters for their part in Ned's death. Crossing the land, both Stannis and Renly Baratheon fight over which of them should take over as king now that Robert is dead.
Meanwhile, Daenerys is moving towards Westeros to reclaim her throne, caring for her people while trying to protect and cultivate her dragons.
Watch a new preview below for Game of Thrones, which premieres on Sunday, April 1 on HBO.