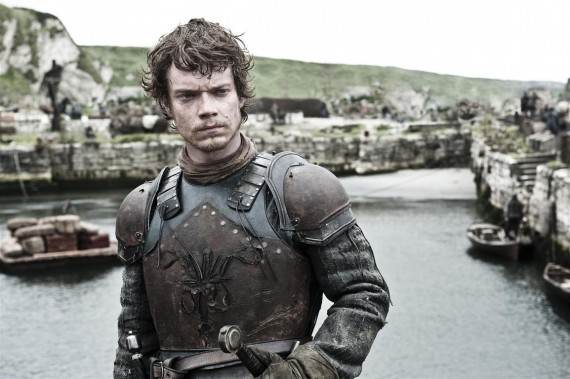 Game of Thrones returned for its highly anticipated second season this week. Now that King Robert and Ned Stark are dead, the battle for the Iron Throne is heating up. Joffrey and the other Lannisters are trying to hang onto the throne back in King's Landing, while also trying to get Jaime back from the Stark family. Robb is mobilizing his army in the north, demanding that the Lannisters declare the North a free territory.
Elsewhere, Stannis and Renly Baratheon are both declaring themselves king now that their brother Robert is dead (and Stannis even exposed Cersei's incest, declaring that Joffrey was not the true heir). North of the Wall, Jon Snow and the other members of the Night's Watch are trying to stop the Wildlings from rising up and moving south. Meanwhile, Daenerys is moving her people across a barren desert, trying to find shelter to regroup.
Game of Thrones is all new on April 8. In the episode, Tyrion will chastise Cersei for being unable to control her son and alienating the citizens. Arya continues her journey north and reveals an important secret to Gendry, while Theon Greyjoy finally returns to his father for help and gets schooled in proper Greyjoy procedure. And Davos recruits a pirate named Salladhor Saan to join with Stannis and Melisandre for a naval invasion of King's Landing.
Watch a preview below for the April 8 episode of Game of Thrones, airing at 9:00 p.m. ET/PT on HBO.