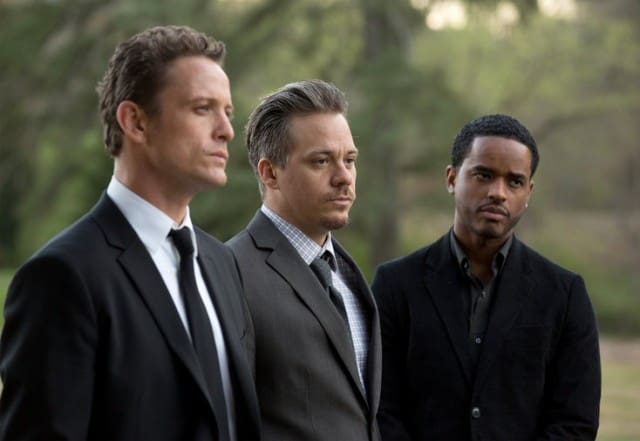 NBC's newest gripping drama Game of Silence premieres tonight. It's a story of childhood friends whose past comes back to haunt them 25 years later and threatens to tear apart the lives they've built for themselves. Before tonight's premiere, meet the five childhood friends whose dark secret binds them together for life.
Jackson, Gil, Shawn, Boots and Jessie all grew up together in Texas. They were just normal pre-teens without a care in the world other than protecting Jessie from her alcoholic mother. One tragic mistake landed the boys in a juvenile facility, where they spent nine months under the thumb of a sadistic warden. They made a mistake, but they were kids themselves, who felt that their punishment was much more than they deserved. Life went on after they were released, but the damage was done for the people they could have become. They built their own lives and put the past behind them. When one of their friends is in a pinch, they reach out to old pal Jackson (David Lyons, "Revolution") who is now a lawyer, and he agrees to come home to help. It seems that what should be a short-term stay extends when talk of revenge creeps in, and the definition of what is just becomes murkier than ever.
https://www.youtube.com/watch?v=vVOIycawreo
Tune in tonight after The Voice for the special premier of NBC's new series, Game of Silence.