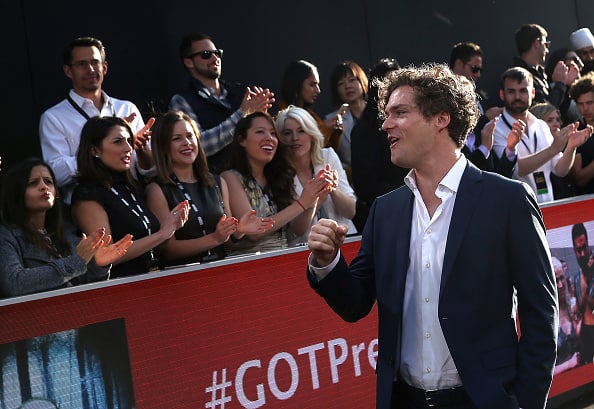 Last month it was heavily reported that Marvel and Netlix were collaborating on a series.  But that report is now official.  They've announced that Game of Thrones actor Finn Jones is going to be starring in Marvel's Iron Fist, a new series that will only be available on Netflix.  Below you'll find a teaser photo of the series which was just released on the Iron Fist Twitter Account.
Jones is going to play Daniel Rand.  Rand's character has been missing for years but he makes his return to New York City to fight a criminal element that is corrupting the city.  How does he does this?  With an array of Kung-Fu skills and the power to summon the fiery Iron Fist.
"Danny Rand is a very complicated character. He's a billionaire New York Buddhist monk martial arts superhero who's still trying to figure out what exactly that all means," said Executive Producer and showrunner, Scott Buck. "Finn is able to play all these levels in such an honest, revelatory way that as soon as I saw him I knew he was our Danny."
"Finn wonderfully blends confidence with vulnerability, making him the perfect choice as he struggles to find his place in the world," said Executive Producer/Head of Marvel TV, Jeph Loeb. "Now that we've found our Danny Rand, we've completed our principal cast for the upcoming 'Defenders' on Netflix and we are thrilled to continue to show audiences unexplored corners of the Marvel Universe."
In other news, Jones will be seen in the upcoming season of HBO's Game of Thrones which will be debuting in April.  There, Finn plays Ser Loras Tyrell.  Jones can also be found in the British series Hollyoaks and Hollyoaks Later.
However, this is clearly going to be Jones' breakthrough role.  If he does well here, and the show comes off, Jones could very well be a household name before long.