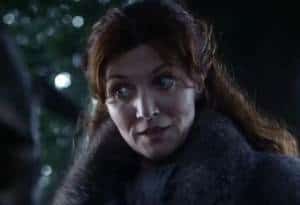 The new HBO series, Game of Thrones, premiered last night and the episode ended on a pretty big cliffhanger. After seeing the Queen and her brother, Jaime Lannister, having sex, young Bran Stark was unceremoniously pushed from a tower by Jamie in an attempt to kill him and keep him from revealing the incestuous affair.
*Spoiler alert if you haven't read the books*
If you have read the books, then you know that Bran doesn't actually die from the fall, but falls into a coma. Next Sunday's episode moves at a faster pace than the pilot that aired last night and really secured up my interest in the series.
In the next episode, Ned Stark agrees to become the Kings Hand and sets off with the King and his entourage – along with daughters Sansa and Arya – to travel back to Kings Landing. Cat Stark, meanwhile, keeps her vigil by young Bran's bed, hoping that he'll awaken from his coma. Cat also becomes very suspicious after an incident makes her believe that Bran's fall may not have been an accident.
Stark's son decides to sweat his life in protection of the Wall and travels there with some other guardians and Tyrion Lannister.
Below is a sneak peek from the next new episode of Game of Thrones.
clarissa @ tvovermind.com
twitter.com/clarissa373
twitter.com/tvovermind