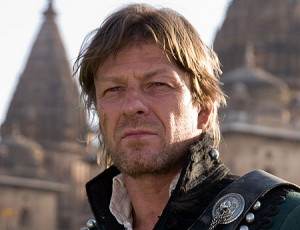 In a move that cable channels are doing more and more nowadays, Game of Thrones has just been renewed for a second season by HBO.
The ratings for the premiere episode, which aired on Sunday, came in at about 2.2 million viewers. The encore screening of the pilot episode gained another 1.2 million viewers. After a third airing, the grand total of ratings for the show climbed to 4.2 million viewers on Sunday.
HBO clearly has faith in the series, which garnered respectable – if not outstanding – ratings, and has already greenlit a second season.
The first season follows the first book in the series written by George R.R. Martin "A Song of Fire and Ice". The second season will focus on the second book of the series, "A Clash of Kings" and will premiere next year. "A Clash of Kings" picks up where the first book ended and focuses on the civil war that's plaguing the kingdom, as well as dealing with the wildlings who live beyond The Wall. Given that the first season seems to follow the source material fairly closely, it seems likely that the second season will do so as well.
If you're enjoying the show, you can view the promo for the next new episode (view it here), which will be airing on Sunday, April 24.
clarissa @ tvovermind.com
twitter.com/clarissa373
twitter.com/tvovermind