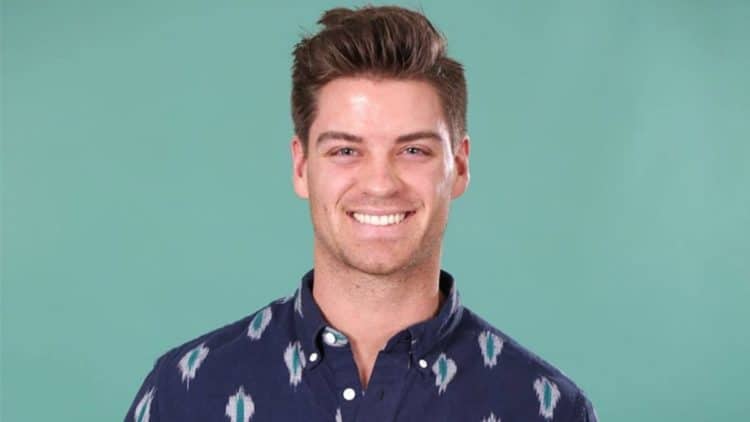 In real life, finding love isn't as easy as it looks in movies and shows. As a result, people have had to get very creative about how they put themselves out there, and reality dating shows have become one of those ways. When Garrett Powell decided to join the cast of The Bachelorette for season 15, he was hoping to leave with a potential life partner. Unfortunately for him, things didn't work out that way and he ended up being sent home during week seven. Despite not finding love, the show helped him gain a large following on social media, but he recently rubbed lots of people the wrong way after he mocked a rape survivor in the comments section of an Instagram post. Now, there are lots of people who want to know more about him, but sadly for him, it's not for a good reason. Continue reading for 10 things you didn't know about Garrett Powell from The Bachelorette.
1. He Apologized For his Comments
After word began to spread on the internet that Garrett had made some very questionable comments regarding rape and rape culture, it didn't take long for him to apologize for the things he said. Lots of people didn't believe that Garrett actually had any remorse for his comments and felt that he was simply apologizing in an attempt to save face.
2. He Deleted His Instagram
If you were hoping to head over to Garrett's Instagram account to get some more insight on what's been going on, you're out of luck. In the wake of the incident, he has deleted his Instagram account and his other social media profiles. He will likely pop back up once he feels that things have blown over.
3. He's A Golf Pro
Garrett has always been a very active person and golf is one of his favorite sports. During high school, he joined the golf team but he didn't start getting good until college. After lots of practice and working at a golf club, he eventually became a PGA certified golf pro.
4. He's From Alabama
Garrett was born and raised in Alabama which is something he had in common with Bachelorette Hannah Brown. Alabama, like many other southern states, is traditionally a very conservative place so the fact that he has spent most of his life there probably has a lot to do with his views.
5. His Recent Incident Isn't The First Time His Social Media Activity Has Offended People
Garrett's recent comments regarding rape aren't the only thing he's said that has left lots of people upset. Since being on the show, he has made offensive comments on several occasions and has repeatedly expressed conservative view points that many have deemed as racist. In fact, he has lost lots of followers due to the things he's said. He has also made comments suggesting that people shouldn't have to apologize for having different opinions which has made his recent apology seem a little hard to believe.
6. He Is A Devout Christian
Religion has always played a big role in Garrett's life and he is a firm believer in the Christian faith. In fact, his relationship with God is what initially introduced him to golf because his father felt that playing the sport would be a good way for Garrett to get some quiet time with the lord.
7. He Has Done Volunteer Work
Despite the fact that Garrett isn't everyone's cup of tea, he has attempted to use his platform to do something positive. In the summer of 2020, he joined the junior board of UnitedAbility.org and helped raise awareness for United Ability Day by advertising t-shirts.
8. He's An Ambassador For Turning Point USA
In 2020, Garrett became an ambassador for the conservative non-profit organization, Turning Point. According to the organization's website Turning Point was founded in 2010 and aims to "deliver award-winning original reporting, in-depth investigations, entertainment, thought-provoking commentary and up-to-the-second breaking news."
9. The Bachelorette Was His Only Reality TV Appearance
Reality TV has become a legitimate career path for some people, but Garrett isn't one of them. The Bachelorette was his first and only reality TV appearance. Given the way things have been going for him lately, it would be somewhat surprising if we saw him decide to do another reality TV show.
10. He Was A College Athlete
After high school, Garrett went on to attend the University of South Alabama where he was a member of the football team. On the surface it seemed like had a great opportunity, but he wasn't happy there. He eventually transferred to Wallace State Community College where he joined the golf team.