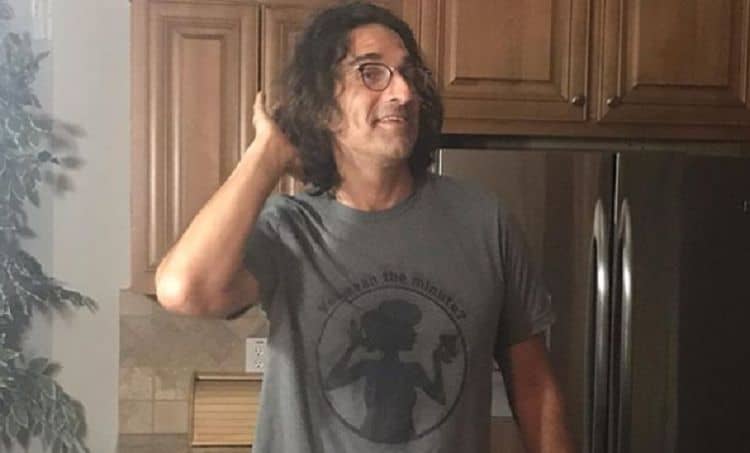 Gary Gulman is a stand-up comedian whose talent was discovered when he became a finalist on "The Last Comic Standing." Although he finished in the third position in the competition, the exposure that he received from appearing on the show was enough to launch his career in comedy, and he's achieved a remarkable amount of success, but it hasn't all been a walk in the park for him. Gulman has an interesting life story that is well worth knowing. We just had to share what we learned about him with the rest of the world because he is such a big inspiration. Here are 10 things you didn't know about Gary Gulman that you might want to pass on to others.
1. He just recorded his first special
Gulman has joined the ranks of big-time comedians in the recording of his first special. The show was made for HBO in June of 2019. This is a significant work with Judd Apatow executive producing the show which makes its premiere on October 5, 2019. This marks a major milestone in the career of any stand-up comedian and it's an indication that he has arrived at a very good place in his career.
2. Gary Gulman is funny, yet inspiring
Gulman is a comedian who also has a timely message for other comedians as well as for his audience. He'll make you laugh with his hard-hitting reality-based humorous content, but there is also a serious message behind his new show. "The Depresh" is the name of his HBO release and it is a hybridization of comedy and reality. He opens up about his personal struggle with depression and anxiety. He gets our attention with humor, but this opens the door for us to hear a bit of wisdom on dealing with mental illness.
3. He's an honest celebrity
Gulman doesn't pull any punches when it comes to talking about mental illness. He openly shares that he suffered from depression and anxiety which resulted in his hospitalization for the conditions. His new show does provide somewhat of a documentary about his treatment and recovery. He sets the stage for what is to come with an honest and open look at the issues which have changed his life forever.
4. Gulman can take a gut-wrenching incident and make it funny
Although it's difficult to correlate a life-threatening struggle with mental illness with something that is even remotely funny, you'll need to watch Gary Gulman in action to see how it's done. The guy is truly funny and his content will leave you rolling in the aisles. Gulman has the talent and the skills to flip a situation around in a way that is surprisingly hilarious. This is the mark of true genius.
5. Getting back on stage gave him anxiety
The last thing that Gary Gulman needed after making it through recovery was more anxiety, but that's exactly what he put himself through. Gary shared that when he got back on stage after his ordeal, he felt sadness and anxiety. It terrified him because of the way that the public views the stigma of mental illness. At one point, he thought that his stand-up career was over. Although it wasn't easy, Gulman turned to humor, which has long been his anchor. He knew that if he could joke about it, he could survive it.
6. He moved back home with his mother
When Gary Gulman, at the age of 46 went through the "worst depressive period of his life," he sought the treatment that he needed, and when he was released from the mental hospital, he did a very sensible thing. He went back home to Peabody, Massachusetts and moved into his mother's home in the bedroom that was his as a child. There, he was surrounded by friends and family and it was a place where he could begin to rebuild his life in a safe environment.
7. He found a reason to get out of bed
Those who have struggled with serious depression understand that it can take a major effort just to get out of bed in the morning. Armed with education and a will to overcome the issue, Gary pulled together all of the inner resources within himself and went out and got a job. He chose to work as a camp counselor for adolescents. This gave him a reason to get up and get moving every day. What better way to do so than by helping others?
8. Gary had an epiphany
The first gig that Gary pulled after hospitalization was in the spring of 2017. It was at a Harvard Square comedy club. He was shaking all over and it was hard for him to speak in a normal voice. This was a make or break period for him. He realized that there was no way he'd be able to deliver comedy if he didn't let his audience know what was going on first, and then play off of that. It was a great choice, if not brilliant. First, he acknowledged his suffering removing any questions about his odd behavior. After this, he had all of the fodder for humor that he needed. It allowed him to draw on personal experience and use his natural talent which not only helped him to relax and gain confidence, it achieved total buy-in from the audience.
9. Gulman is a hit on social media
Out of curiosity, we visited Gary Gulman's Facebook page. We were happy to see that he has 38,612 likes which is good news about his popularity on social media. In addition to this, as of our last spot check, there are 39,246 people following him on the site. It's great to see that he's amassing a huge audience of fans.
10. Gulman is an inspiration for other comedians
If there's one thing that we've learned through the tragic loss of superstar comedian Robin Williams it is that often, the entertainers who make us laugh the most have some of the most intense personal struggles. Gulman is doing his part to shed some light on this touchy subject, as well as helping to reduce the stigma associated with mental illness. He does what he can to inspire other comedians who are up and coming in the business, but perhaps his greatest contribution is in sharing his story along with the struggles, the victories and his insights which are gained through personal experience. After all of this, he still brings us the gift of laughter, and for that, we thank him and wish him the greatest of success in his career as well as in his private life that none of us see.