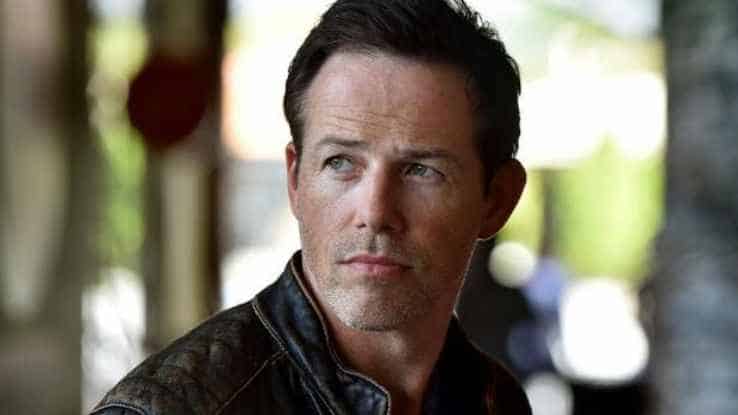 If you don't know Gary Weeks, it's time to get to know him. He's known for his more than 50 roles on television and more than 25 in the movies. That means, and you know it's true, he has a very recognizable face. Some of his more famous roles include his roles in "Parks and Rec," and "Burn Notice," on which he has major parts. Right now, his fans are more curious about him than ever before, and we have everything you've ever wanted to know.
1. He's in His 40s
He was born on June 4, 1972. This means he will celebrate his 29th birthday in 2021. It's a big year to celebrate. It's the last year of your 40s, which means that you're this close to your 50s, which kind of seems like the first real decade of adulthood once you're actually in adulthood (I say this as someone two years from 40).
2. He was Born in Germany
Gary Weeks was born in Germany. Specifically, he was born in Wiesbaden, which in Hessen. He did not grow up here, however. He was born on the U.S. Airbase in Germany, which tells us one or both of his parents served. He grew up in Georgia, and he also went to college there.
3. He is Married
Gary Weeks is not on the market. He's married to Jessica Weeks, who happened to graduate from the University of Georgia. Since he also went to school there, we imagine that they met in college. We cannot confirm this, however, since both of them are very private and don't share much about their lives on the internet.
4. He's a Dad
He's a dad, and he focuses as much time on his kids and raising them right as he can. He knows that at the end of the day, it's not what he's doing at work or how he's living outside of the house that really has any importance. It's his kids and what they learn, how they feel, and what their family home means to them. He's every dad.
5. Becoming a Dad Changed His Career
He once said that when he became a father, he began to stop worrying about all the little things in life. He stopped obsessing and worrying about things that he could not control because his mind didn't have the time to think of those things as a father, and it was a great chance for his career.
6. He Left LA
He and his wife made the decision to move back to Georgia after having kids. The film industry started to spend a lot of time filming in Atlanta, and it made sense. One, he's from Georgia. Two, he knew immediately going back there that raising kids in Georgia would be so much better for himself and his family than raising them in LA where they'd been living.
7. He Was a Writer
Gary Weeks did not spend his life acting. He was actually a writer. He wanted to do things that were creative and provided him an outlet, and that kind of translated into becoming an actor. He would put down his thoughts and his feelings onto a piece of paper, and that was what he did. He did scripts and stories, and he did it for fun.
8. He Went to College for Something Entirely Different
He's an actor, but he started as a writer, but he began college with the idea that he'd become something entirely different. Not too different if you think about it, but it seems very different. He was going to become a sports reporter. A little television, a little writing, and a lot of sports, so we can also assume he's an avid sports fan.
9. He Lost His Father Early
Something that has always been difficult for him to deal with was the loss of his father. He was only 16 when his father died. He battled cancer without anyone knowing. He remembers his father being very angry for many months, and they didn't know why. He didn't know why. It turned out that he was suffering from cancer with many tumors in his brain. He was very close to his father, and that is something that still hurts.
10. He Maintains His Privacy
Maintaining his privacy is something that is very important to both him and his family. They have kids, and they want their kids to grow up as normal as possible without the lights and the fame, and that works. They don't really share a lot, and we respect that.