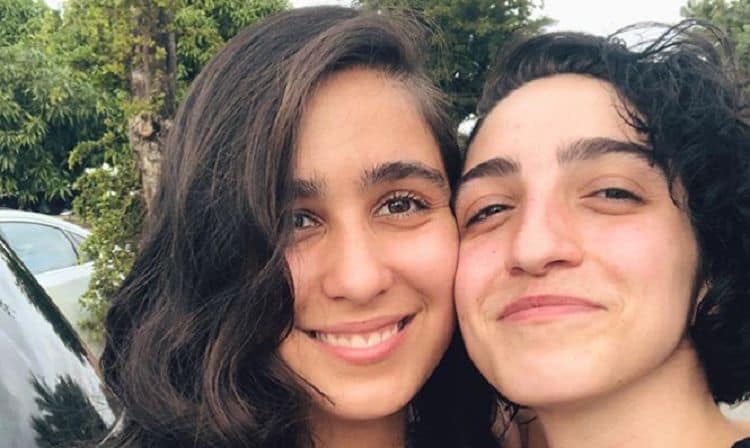 Dating a member of a famous family typically means you'll find yourself in the spotlight at some point as well. That time has officially come for Gemeny Hernandez after her girlfriend, Emily Estefan, was featured on an episode of The Red Table Talk. Emily's mother is the legendary musician, Gloria Estefan. Although many people are just now finding out about the couple's relationship, they've actually been together since 2016. The world may simply see Gemeny ass Emily's partner, but she is truly much more than that. Keep reading for 10 things you didn't know about Gemeny Hernandez.
1. She Lives In Florida
Like Emily, Gemeny also appears to be from the Miami, FL area. However, she hasn't shared much about her personal life so it's unclear whether or not she was actually born in Florida or has just lived there during recent years. Either way, she definitely considers the Sunshine State to be her home.
2. She Loves Fashion
Gemeny has a great sense of style and she loves getting the chance to express her personality through the outfits she wears. She has a knack for putting together stylish looks and she's never afraid to get creative and try new things when it comes to her clothing.
3. She Speaks Three Languages
Knowing more than one language is a great skill to have, but if you've ever tried to learn a second language, you know just how difficult it can be to pick up on. With that being said, the fact that Gemeny knows three languages is very impressive. According to her LinkedIn profile, she speaks English, Spanish, and French.
4. She Is A Musician
Emily isn't the only person in the relationship who can carry a tune, apparently Gemeny likes is a musician, too. Not only does Gemeny enjoy singing, but she also plays the violin. In an Instagram post in February 2020, Gemeny said "I have had an intimate, loving, resentful, hateful, inspired, grateful connection with this instrument for the majority of my life. We are 3 years shy of turning 20 together. Like any passionate relationship there have been moments I didn't even want to look at the violin, let alone play it. I wanted a break or a break-up and could have it when I wanted. Then, like reigniting a fire that was never truly extinguished, I found myself ablaze, in love, on fire for it."
5. She Loves To Travel
Most people will tell you that if you ever get the chance to travel you should take it. Nothing quite compares to the experience of getting to see different parts of the world. Fortunately for Gemeny, this is something she's gotten to experience a lot. She enjoys traveling and has been able to visit places like Jamaica, England, and Mexico.
6. She Is An FIU Alum
Gemeny earned a bachelor's degree from Florida International University in Miami, however, we don't know what she majored in. While in college she joined Sigma Kappa Sorority and was nominated for Student Assistant of the Year. She also worked at the university as an executive assistant from 2014 to 2016.
7. She Is A Hypnotherapist
Gemeny is definitely a woman of many talents and the list of things she can do just keeps getting more interesting. In addition to her musical talents, her LinkedIn page also notes that she has been  a licensed hypnotherapist since 2014. We weren't able to track down any information on whether or not she is currently working as a hypnotherapist.
8. She Loves Spending Time By The Water
One of the best things about living in south Florida is having year round access to beautiful beaches. This is something that Gemeny enjoys taking full advantage of. When she has free time, you can usually catch her spending it relaxing by the beach or going boating.
9. She Has A Large Following On Social Media
Gemeny is very active on social media and she has built up a pretty strong following. She currently has more than 16,000 followers on Instagram. Many of these people may come because of Gemeny's relationship with Emily, but they definitely stay for the good content.
10. She Has A Good Relationship With Emily's Parents
For many people in the LGBT community, maintaining relationships with family members can be difficult due to homophobia. Emily and Gemeny have been fortunate to have that not be the case when it comes to their relationship. Gemeny has a great relationship with Emily's parents, Gloria and Emilio Estefan. Gemeny has shouted them both out on several occasions and the two couples seem to really enjoy spending time together.