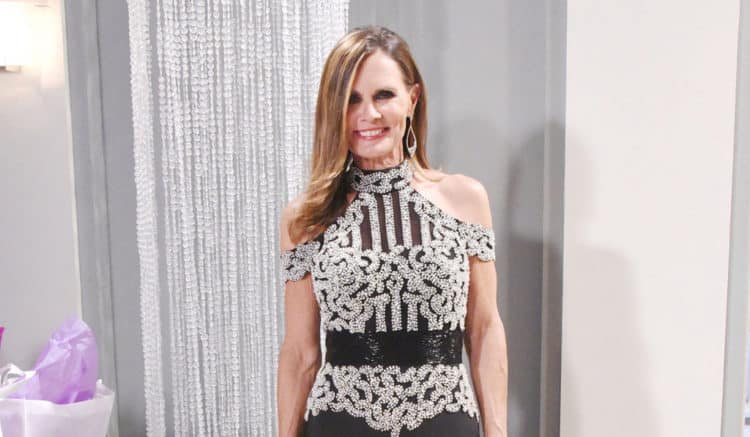 General Hospital fans have been following the plight of Lulu and Dante for some time. We know that in the past few years, things have been hard on them. The fact of the matter is that neither of them has had a life that is really quiet and peaceful. She's been given two kids over the years that she didn't know she was having, she was never pregnant, and both were brought into the world by other women due to theft and horrible situations. He, meanwhile, is a diehard cop who has the job that is harder than most, and he also had the dire circumstance of learning that the man he spent years of his life trying to take down was actually his father. Learning Sonny Corinthos was his biological father was not an easy thing for Dante to handle, but we know that he's learned over the years to embrace his situation and make it seem more calming and peaceful than it actually is.
But, these two have had a rough go of things over the year. He was suddenly gone, leaving Lulu all alone to deal with Valentin and Charlotte, the daughter she didn't know she had, and he was off working a case deep undercover and in danger. She had no idea throughout any of this time if he was safe, alive, or happy in any way, and that was just how her life was going. She was constantly worried. She was constantly unhappy. She was constantly in a place where she had to focus on things that just did not make much sense.
But, that was just that. When he came back and she got to see him again, that was the happiest she'd been in a long time. But, that didn't work out for her either. Her life was not working in a way that she thought would be productive or happy when he turned around and left again. His thought was that his mental state was not a good one for her. She couldn't handle where he was or who he was in the current climate. He thought leaving was the single best thing for her, but we could not disagree more. Maybe he didn't feel as if he could be with her and make her happy anymore, and being away and making her miss him was the best answer. We simply do not know. But, we do know that he is a man who is willing to come back to the show, and we are excited to share this news.
Dominic Zamprogna Wants In
General Hospital might not be filming right now due to the COVID-19 pandemic, but this is one actor who is making it known that he is happy to come back if they will have him. He's not looking to come back right this second, but he made it clear that he's ready to make his return as Dante, and he's ready when they are.
"Frank (Valenti, executive producer) knows I am ready to come home. And I'd be totally open to a contract. There's so much potential with the character and the story right now. With everything they've done since Dante's been gone, there are so many options, and they'd all be fun to play," he said to Soaps In Depth about his desire to come back to the show and take on the role he played for so long. We cannot disagree with him, either, as he is so good in this role, and he is so magnetic. We think that he would be amazing if he did come back, so we are on his side on this one.
The show has not said much about it, but we do get that. They don't even know if and when they can come back to work, so making returns and hiring new people to do the jobs that they were there to do before doesn't make a lot of sense. We can only hope that as this all calms down and work is something that they can all return to, they will make some big changes and returning Dante to the show is one of them.