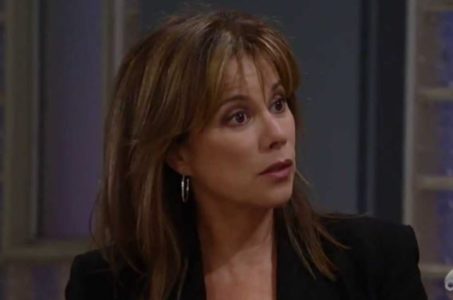 General Hospital fans know things are happening, and we also know Alexis is in the middle of some trouble. Things just aren't going her way, and there doesn't seem to be much we can do about that at this moment in time. We hear she's got some problems to deal with, and we hear there is a good chance these problems might not be very good for her. What does this mean? We don't know for sure, but let's think about what she is dealing with these days. For one, she's dealing with the fact that Julian is in jail and she's working so hard to find out how to help him.
She wants a new trial and to get him released. And she wants to be clear about a few other things, too. She's got some problems to face. She's also got a daughter who wants her help about all that's going on in her own life. Her husband is not who she thought he was, she's got issues that no one else has ever had to deal with, and she needs her mom. She's had a rough year, and Alexis is drinking too much to really be any help to anyone.
And now she is going to learn a very painful truth as she delivers a message to someone. But we don't know if that person is Julian or if it is her daughter. All we know is that she is about to deliver a very painful truth that might change the way she feels about her life entirely.