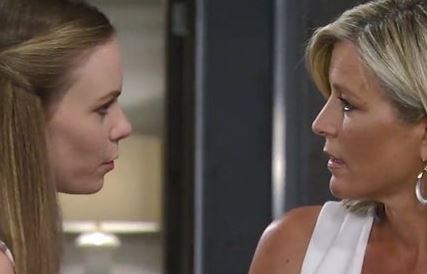 General Hospital fans know Carly hates Nelle, and no one thinks that this will ever change. There does not seem to be much on anyone's mind other than the fact that she's just not a fan of this young woman and never will be. It doesn't matter to her that he son has feelings for her. She cannot forgive Nelle for what she did to their family, nor does she trust this young woman with all her lies about everything in her life.
When she finds out that Nelle can swim and could have saved the life of her fiancé at the time, she's not very happy. She's even more upset and worried about her son and what might turn into his life in the moment. She can't help but wonder if there is anything that she can do to change the way this is going for him, but not without fearing for him.
Will Nelle snap and take it upon herself to treat Michael in a way that might put his life in danger? She has done it before, and she's not someone who stops before she gets to the point of revenge. She doesn't seem to care that anyone is upset by her actions, but she's very happy about the idea that she might get to be with him. She could be dangerous, and Carly could be very right about this girl even though she should probably get to hoping that all her feelings are wrong and not right.