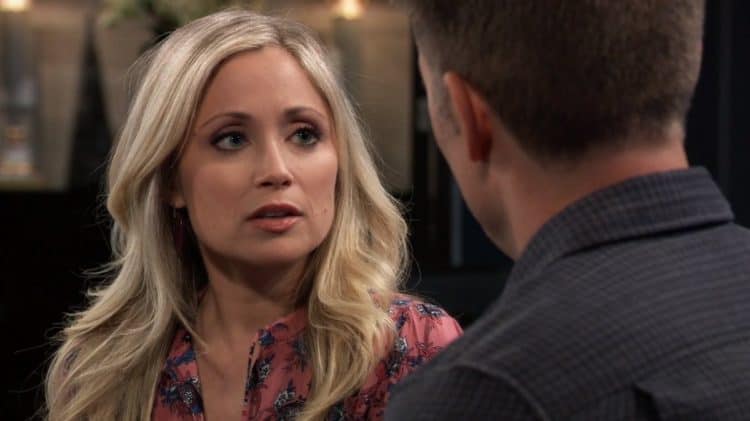 General Hospital fans have been doing the throwback theme week thing for a whole week now. This coming week is a new theme week, but we've been enjoying it so far. Of course, we are all sad that we don't get to see any new episodes for the time being, but we are thrilled that there are more and more things that make it look as though it might be a promising future for now. We hope that this works out, of course, but we are definitely in the middle of seeing things unfold. We are inspired this week by the Celebrity week that was on the Bold and the Beautiful last week. We saw a lot of famous guest stars who were around for a few episodes over the years, and it made us want to take a look back at some of the same things from the other shows. Who was a famous celebrity star around the Port Charles area?
Mark Hamill
You guys, he was not just here for a moment, either. He was here for a solid year. He was on the show in the early 70s (72-73 to be precise) and that was huge. You see, he was the most famous of the most famous at the time because he was Luke Skywalker of the "Star Wars," fame. He got to play the role of someone named Kent, nephew of Jessie Brewer. He was a hit on the show, but we know that because he's a hit in anything he does.
Stephen A. Smith
You might now know him for his work in the acting industry, but you know him from ESPN. It's not often that these two networks combine in the soap world, but this worked out well. It wasn't that long ago, either. He came into the Port Charles area to play a surveillance expert working alongside Sonny. We imagine that this was a big and exciting role for both of them as they both know the other, and they both respect the other and what they've done in their respective careers.
Gloria Stuart
What's so amazing about this woman is that we all know, love, and adore her from many of her famous works. She's been in this business for so long that there's very little she's not done in her life. Seeing her here was such a treat for fans when she came to Port Charles to work as Catherine. She was on a New Year's Eve special, and she was the woman who had a horrible and tragic situation with the bar that Carly was working so hard to open in the basement of Kelly's. She was a flashback character, and it was good stuff. She did a lot of the same when she was in the famous motion picture, "Titanic," playing one of the most epic roles of all.
Meredith Viera
She got to play a character by the name of Madam Bree Flanders, and she did a good job. She was already famous and hosing "The View" when she took on this role, and it was so good for her. She got to play her role alongside the very famous Anthony Geary, who you know and love as Luke Spencer. They were so good together, and the show even brought her back a solid ten years later to reprise her guest role for a very quick moment during a more recent nurses ball.
Katie Couric
We think she was so good at her role because she played pretty much herself. She didn't go by the same name she does when she's handling the news, but she was a fictional reporter who came into town to talk to the lovely Nikolas Cassadine when he was hospitalized. She was a sneaky one, too. She tried to sneak into General Hospital and into his room so that she could get some dirt on what went down that put him in there, but the head nurse was not having a moment of this, and she found the reporter, busted her, and got her out of there — fake doctor's lab coat and all — before she could trick him into answering any of her sneaky questions.